The deputy governor of the Kemerovo region, Sergey Tsivilev, suggested that citizens who had gone to the rally in connection with the tragedy in the Zimnyaya Chery shopping center create an initiative group that can visit all the city morgues and inspect the burnt-out building. According to Tsivilev, it is quite possible to do this in connection with numerous fakes from provocateurs, who allegedly proclaim "hundreds of people who are withheld."
There are really enough provocateurs, and quite a lot of them among those who go to various kinds of rallies. A person appears in the crowd who starts shouting obvious fake statements, provoking the crowd to mindless actions.
Sergey Tsivilev asked for forgiveness from all Kemerovo residents and stood on the knees before the assembled people.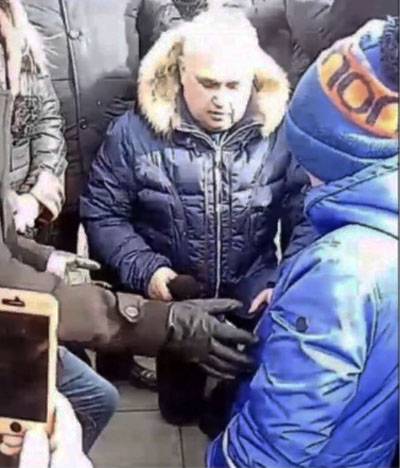 The deputy head of the region noted that in a difficult situation he kneels, because "it is painful and difficult for every Kemerovo citizen these days."
Against this background, it became known that Russian President Vladimir Putin signed a decree, on the basis of which 28 March in Russia is declared a national day of mourning for those who died in the fire of the Winter Cherry shopping center. This decree strikes one more group of provocateurs and feikomes who claimed that "the non-announcement of national mourning is a spittle on the part of the president in the Russians". Now provocateurs will look for new reasons for their hectic activities?