Ukroboronprom finally completed the delivery of widely publicized Ukraine
tanks
"Hold-T" of the armed forces of Thailand.
The contract for the supply of the main battle tanks Oplot-T to Thailand has been successfully completed. The last batch of combat vehicles successfully passed the tests in the presence of customers and in the near future will be sent to the country of deployment
- the press service of "Ukroboronprom".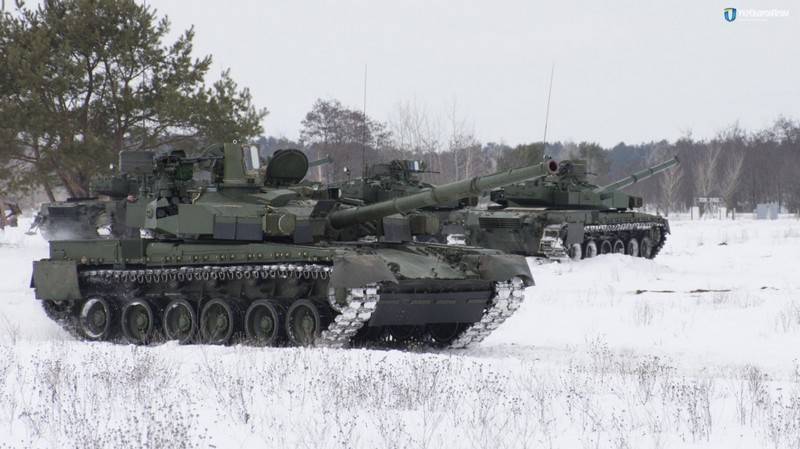 Moreover, according to Pavel Bukin, General Director of the Ukroboronprom Group of Companies, the contract was executed "despite unfair competition and military aggression of Russia."
We are grateful to our strategic partners from Thailand for a wise understanding of the problems faced by Ukraine, and for the belief that Ukraine is able to overcome the artificial barriers erected in the way of our relations
- says Bukin.
After the completion of the contract with Thailand, Ukroboronprom is going to produce tanks for the Armed Forces of Ukraine. Bukin said that the work on the creation of new tanks "Oplot" is now coordinated with the Ministry of Defense of Ukraine. These works provide for significant modernization of T-64, which are operated in the Ukrainian army, for unification with the "Stronghold".
We remind you that according to the contract for the supply of tanks between Ukraine and Thailand, concluded in the 2011 year, it was planned to supply 54 tanks "Oplot" to Thailand during the period 2011 – 2014. However, by the beginning of the summer 2017, only 35 units could be produced.