Soldiers who previously issued a military mortgage with a rate of 14-16% per annum will be able to renegotiate the terms of the contracts and reduce the rate to the current market level (now around 9%), report
News
.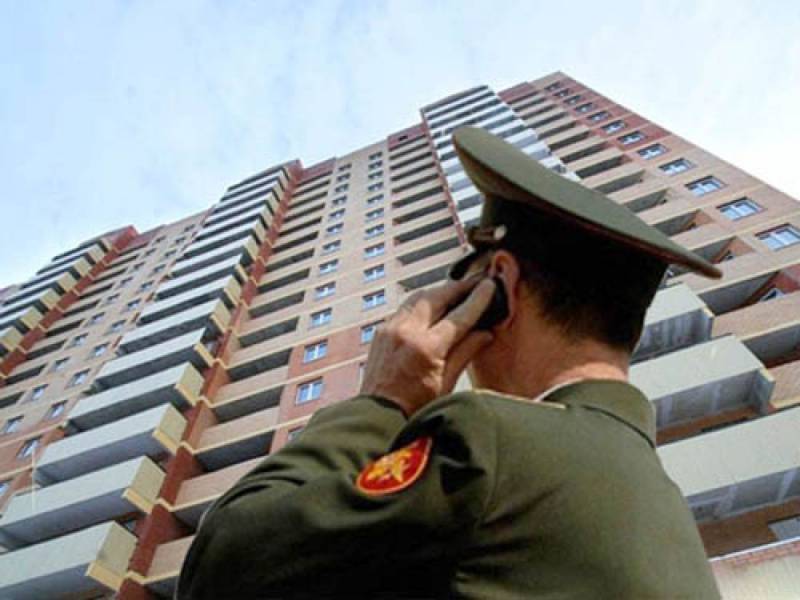 At present, the military department has prepared a draft government decree. The document is at the stage of interdepartmental approvals.
"In 2014-2015, a housing loan for military personnel was issued at 14-16% per annum. However, from December 2014 to the present, the key rate of the Central Bank of the Russian Federation has decreased from 17 to 7,25%. Along with it, mortgage rates for ordinary citizens also fell. Now they can be obtained under 9% per annum, "the newspaper writes.
Last year, the Ministry of Defense for the first time ran into a situation where officers began to postpone the purchase of an apartment at the end of the service. Now servicemen who borrowed loans at high interest rates several years ago cannot reconsider their conditions. The new decree will allow them to refinance mortgage loans. Additional budget expenditures are not required.
Young lieutenants often took a mortgage, not thinking about the conditions, considering that all costs are borne by the state. But now they began to realize that they were losing their own money. Naturally, they want to revise the terms of contracts,
said a member of the Russian lawyers association of law enforcement agencies "Guard" Oleg Zherdev.
Thus, "a reduction in the rate from 13 to 9% with a loan in 3 million rubles per 10 years allows saving about 900 thousand rubles," the newspaper reported to Inkom-Real Estate Agency.