The Ministry of Natural Resources of the Russian Federation proposed to entrust the construction of the North Pole platform to study the Arctic by the Admiralty Shipyards company, reports
RIA News
.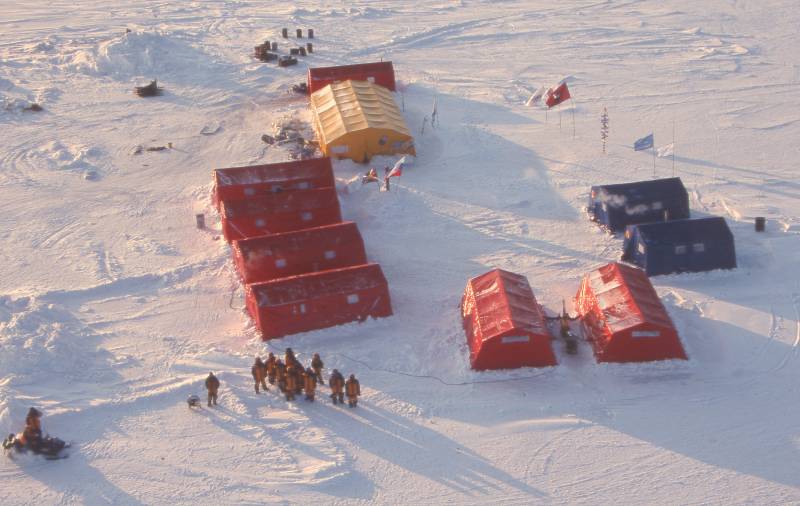 It is proposed to define JSC "Admiralty Shipyards" as the sole contractor for the design and construction of an ice-resistant platform. The shipyard, on its own initiative, produced a mock-up of a variant of the platform, which was presented to the country's leadership during a visit to Franz Josef Land in March 2017,
said the head of the Ministry of Environment Sergei Donskoy.
According to him, "United Shipbuilding Corporation notes the high level of technological equipment" Admiralty Shipyards ", the presence of highly skilled workers and engineers, sustainable financial condition of the company."
The final decision on the contractor will be made by the Russian government.
Earlier, the minister said that the construction of the North Pole platform, intended for year-round expeditions in the Arctic, should begin in the 2019 year, and its design - until July 2018.
"The all-season research and development platform will have a high hull strength, autonomy for fuel reserves of at least two to three years and a lifetime of about 25 years. Its appearance will allow the study of the Arctic and Antarctic to be transferred to a qualitatively new level and create the most favorable and safe working conditions for researchers, "the article says.
According to Donskoy, "global climate change processes, including gradually decreasing ice thickness, have led to objective difficulties for the organization of the North Pole ice stations". At the same time, such projects are "the most important factor in ensuring the Russian presence in the high-latitude Arctic, securing Russia's priority in the field of research".