The US military has never engaged in the development of the nerve agent "Novice", which, according to London, was used to poison the ex-Colonel of the GRU, Sergei Skripal, reports
TASS
Pentagon spokesperson Michel Baldanza's statement.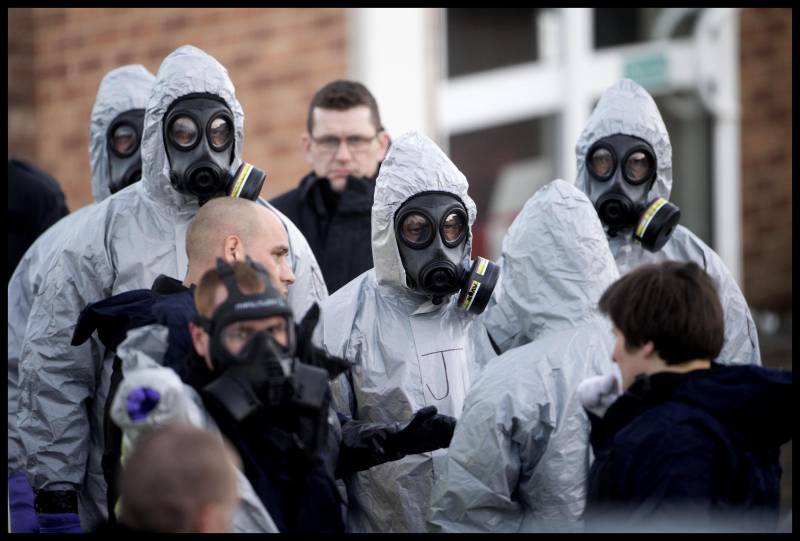 So a representative of the department commented on the report of the head of the chemical-analytical laboratory of the Ministry of Defense of the Russian Federation Igor Rybalchenko that the formula for "Novice" was published in the United States back in 1998 year.
This is an absurd statement. Any suggestion that the US Department of Defense is involved in the development of this chemical is completely false and offensive,
said Baldanza.
Recall Igor Rybalchenko on the program "Sunday Evening with Vladimir Solovyov" said the following:
The fact is that back in the 1998 year, looking through the next version of the spectral library, which is produced by the National Bureau of Standards of the United States, we found there a substance that interested us, because it was an organophosphorus substance. And we understood that it must have a strong lethal effect. Now it turns out that, judging by the name of this substance, it was the very "Newcomer", А234. He has surfaced.
Former Colonel of the GRU Sergey Skripal and his daughter Yulia were poisoned with the nerve agent 4 of March in Salisbury. London put the blame for this poisoning on the Russian authorities. According to British investigators, Skripali suffered from the substance "Novice", which was allegedly developed in the USSR.