Rosgvardi (Federal Guard Service of the National Guard) military men celebrate their professional holiday. More recently, this holiday was called the Day of the Internal Troops, but after the reform of the troops themselves, its name also changed.
The date of the holiday 27 March was chosen for the reason that it was on that day in 1811 that the order of Emperor Alexander I appeared in Russia, the predecessor of Rosgvardia and the Internal Troops - Internal Guard, responsible for order, security and rule of law inside the country. Over time, a separate gendarmerie corps was "grown up" from the Internal Guard, whose task was to include the fight against terrorism.
Today's date for Rosgvardiya becomes mournful. Many employees of the department are involved in events in Kemerovo, where the fire claimed dozens of lives, including the lives of children. In connection with the tragedy in Kuzbass, the command of the Federal Service of National Guard troops decided to cancel all the celebrations and festivities that were to take place on March 27 2018.
This was personally ordered by the director of the Rosgvard Army General Viktor Zolotov. At the same time, General Zolotov expressed his condolences to the families and friends of those killed in the Winter Cherry shopping center:
This tragedy has deeply touched our hearts, and we share the pain of all whose loved ones died as a result of this terrible fire. Grieve with you. We wish a speedy recovery to all the injured and are ready in this difficult moment to provide assistance that may be necessary from us.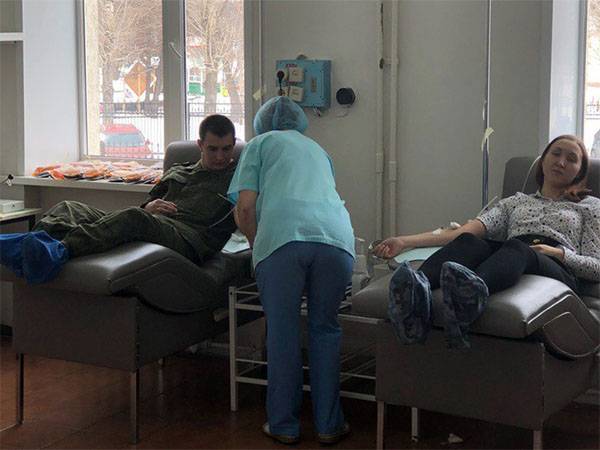 Dozens of employees of the Rosguard come to the clinics of the city of Kemerovo to donate blood, which is so necessary for the victims.