The Prosecutor General of Ukraine, who was accused of being unprofessional on the eve of the unlawful publication of a video of the surveillance of people's deputy Nadezhda Savchenko, announced that Savchenko was "not the last." According to Yuriy Lutsenko, this year, the Prosecutor General's Office of Ukraine will consider several other deputies of the Ukrainian parliament to deprive them of their parliamentary immunity with the possibility of developing the situation in previously initiated criminal cases.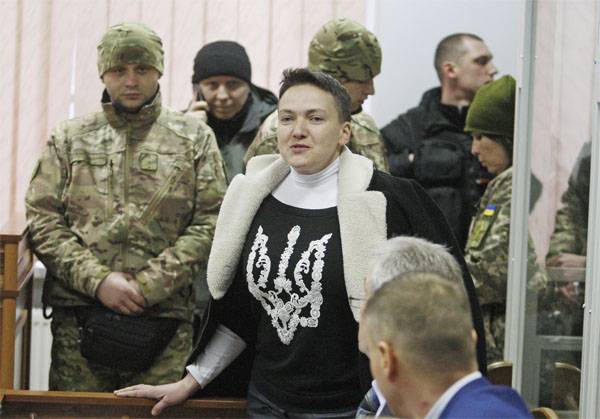 In an interview with ICTV Lutsenko said:
This year, I am confident that most of the cases brought against deputies in which there was a parliamentary decision on the removal of parliamentary immunity will be added to the trials.
Ukrainian experts interpreted this statement of Lutsenko as evidence of the actual start of Poroshenko's election campaign. Recall that the presidential election in Ukraine should be held in 2019 year. At the same time, Poroshenko has now begun in various ways, including the resource of the GPU, to eliminate competitors and those who could reduce the situation to early elections with a rating of less than 10%.
Earlier, Savchenko called Lutsenko a man who was specially put in the chair of the Prosecutor General to shield off those who committed crimes on the Maidan even after the victory of the Maidan. And this, according to Savchenko, is the whole top of the Ukrainian government.