Karate and Hollywood
Who served in the army knows perfectly well: sport is an integral part of combat training. Military science has been developing rapidly lately. We talked with a warrior, an athlete, and a significant person in the world of martial arts Alexander Kunshin about how the sport incorporated in it transforms.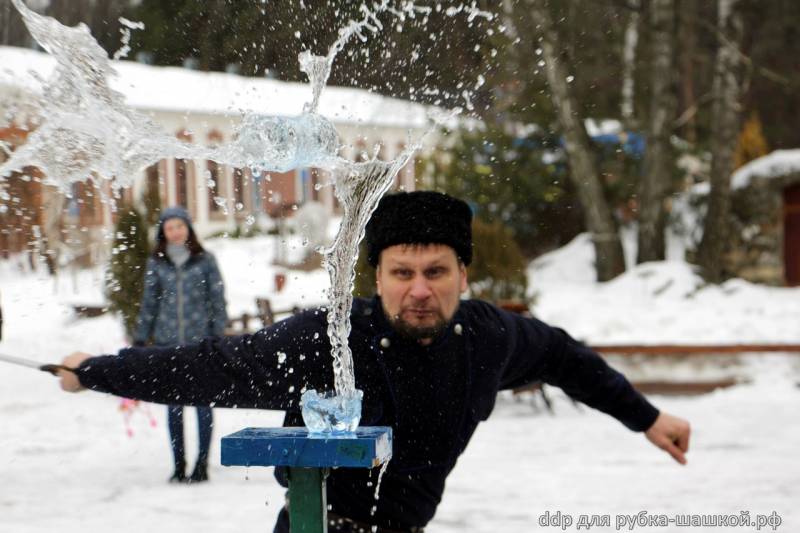 Alexander is a professional athlete, martial artist, and one of the founders of the Thai Fight Federation of Russia. For many years he worked as chairman of the sports committee of the Resurrection district of the Moscow region. He initiated and conducted hundreds of sporting tournaments, cups and championships in various types of martial arts in Russia. He founded the school of military traditions "Savior". In it, he teaches everyone who is no longer sports, as before, but applied types of Russian, Cossack hand-to-hand combat, as well as working with a knife and possession of a sword.
- Alexander, about karate, aikido, judo, Thai boxing, Brazilian jiu-jitsu and other exotic forms of martial arts in our country are known for young and old. At the same time, the traditional directions of Russian martial arts still remain in the shadows. Do they develop at all? And can they compete with all of the above?
- For decades, Hollywood has been banging the thought that only in the East do they know how to fight. But besides the movie there is also life. Most foreign oriental systems are still martial arts. There are international federations that hold tournaments in a particular sport. In our country, they also have. By promoting the same Eastern (and not only) martial arts in Russia, these federations receive state support. This is a whole industry. Almost every day new sections open, a lot of championships are held. All this is beautiful, spectacular, attracts attention. And those who want to learn how to defend themselves in a fight or are eager to reach sporting heights, go to these sections and clubs.
Ethnodic combat
- Is it bad?
- It's good. On the carpet, tatami and in the ring boys turn into men. But our Russian martial arts are not only not inferior to the popular martial arts, but sometimes they are superior in many ways. And the most important thing is that our ethnic code is registered in our military traditions. Our ancestors practiced their skills in real fights. All actions in hand-to-hand combat are based on the culture of the movement, typical of the culture of the people as a whole. And we are much closer to studying our applied type - Russian hand-to-hand combat. And since it is applied, the preparation is carried out in real life, where there are no tatami, rules and judges. Just today, Russian and Cossack hand-to-hand fighting is less known and promoted, that's all.
- But they can already be found on the Internet ...
- The Internet does not provide an accurate picture and a complete image of Russian and Cossack hand-to-hand combat. And there are not so many masters practicing this kind, there is no single method. There is no sports direction, respectively, there is no federation that would receive accreditation and state support.
- When did it become known about Russian hand-to-hand combat?
- In the late eighties, early nineties. Then all these previously secret technology had just begun to come out of the walls of the special services. At that time, I remember, the first film about the Russian hand-to-hand fight was released - "The painful hold". It was then that the "Russian hand-to-hand fight" brand was attached to this kind of martial arts.
- What is the essence of this direction and its fundamental difference from other martial arts?
- First, this is our direction. It is based on the natural movements of the body, peculiar to the Russian people. These movements are characteristic of all spheres of life activity - in dancing, in the manner of movement, in work. Everything is not built on techniques and formal exercises - like the same kata in karate, but on the principles on which techniques and strikes are built. There is no final phase of a strike or action. Everything flows from one to another, as in life. The system of this battle is to some extent inherent in all military and martial arts. It is practical, energy-intensive, very effective.
Russian hand-to-hand combat is an applied form. There are no rules on the battlefield. On the street - too. Understanding this simple and cruel fact makes adjustments to the entire training process. We must be ready for any stress, any surprises, turns and challenges of fate. And the most important thing is that the warrior is trained to meet face-to-face with the enemy at any second. That is what brings victory in unequal conditions. Take two units that are fighting with each other. More chance of winning those who are willing to break the enemy with his teeth. Spirit is always stronger than flesh. He wins it.
What we have, do not store. Waiting for others to appreciate.
- ... if this type is applied, then, accordingly, it does not develop as a mass sport?
- Absolutely. But mass sport is also an advertisement. In comparison with martial arts, our direction of advertising is much less. Therefore, so little information about our schools. To compete against this background is very difficult. But what is interesting - our masters are very popular in the East. Seminars conducted by them in China, Japan, are in great demand among Eastern masters.
- And how to explain it?
- Take the same economy. The Japanese, not having their own inventions, are in first place for innovation. The Chinese copy the most advanced technology. So in martial arts as well. They invite ours, watch, analyze, adapt and improve their systems. And then through Hollywood and martial arts will sell them to us. Those who took it all.
- But we always had our own - the same sambo, for example. Quite a popular sport. About him filmed a lot of movies.
- Today's sambo is fundamentally different from the one that was laid by his godfather Kharlampiev. By the way, the combat and applied components of this sport have been classified for athletes for many years and were used only by special forces. And the sporting trend in our time has largely lost the very component that is the hallmark of Russian hand-to-hand combat. Kharlampiev was a student of the famous Oshchepkov, who for many years studied judo in Japan. By the way, it is believed that it was judo that formed the basis of sambo. I have my own opinion on this. Oschepkov went to Japan as an experienced fighter. Prior to that, he was known as a successful fist fighter and regularly participated in popular amusements. He was also a career officer, participated in the battles. He had to fight hand to hand enemies. And here is the question: what did he then learn from Japanese masters?
- Judo techniques.
- Of course. But the most important thing, in my opinion, is in the other. He learned from the Japanese to systematize the combat system. After all, before this, we didn't have our own unarmed combat system. There were fist fights and wrestling competitions - on holidays. The skills worked out in these popular amusements were in fact very serious. They are not inferior to the Eastern and European counterparts. And sometimes they were superior. "... I learned the enemy a lot of that day, which means Russian fighting is remote, our hand-to-hand fighting! .." said the poet, "... these samurais cannot be approached ..." said the Japanese about the Russian Cossacks. It was true. The speed of the Cossack saber strike exceeds the speed of any other cold
weapons
. And taking the systematization of judo, a pupil of Oshchepkov Kharlampiev created our national system - Sambo. At the heart of the work of the old school sambists, students of Kharlampiev, there is a clear rational approach. Here the foundation is the understanding of biomechanics. Many of the techniques exactly correspond to the principles of today's Russian hand-to-hand combat, with the only difference being that they are adapted to the sport.
- If the people already knew how to fight and fight, why was it necessary to create a system?
- The revolution has destroyed a whole layer of popular traditions, including military ones. Urgently needed a replacement. So it was created in the 1930 year - first for the NKVD and the internal troops. In 1938, the USSR Sports Committee included Sambo among the sports cultivated in the country. Sambo is rather a Soviet type of martial arts combining many types of folk wrestling. But, unfortunately, this struggle cannot convey the whole variety of possibilities of our military culture.
- What is the difference between the sports approach and the applied one? What is characteristic of our direction?
- The main goal in any sport is to achieve the highest result. The salary of a coach directly depends on the victories of his students. This is the basis of his whole methodology. And the foundation motions suffer from this. Often this leads to injury to the athlete. In addition, in sport there are competition rules that are not and cannot be in real combat. The sports method does not take into account the culture of movement inherent in one or another people. So it turns out that Russian people have been studying the combat system for years, the methodology of which was developed in the East. This is despite the fact that we have a different anthropology, a different biomechanics, a different thinking. By developing someone else's martial arts, we are moving away from our own culture. And by absorbing someone else's, we become weaker, we lose the genetic code of our ancestors, who, by the way, beat our today's teachers. The goal of the applied approach is to survive. Survive in the most difficult, extreme situations. And, of course, different base. Russian and Cossack hand-to-hand fighting are based on the natural movements prescribed by our ethnocode. After all, before the birth, the child lived in an environment where the ability to fight was important. Through dances, games, competitions, fistfights and wrestling, he absorbed the motor biomechanics. Having matured, he became already a serious fighter. That is why we have not survived any treatises on how to fight. In the East, after all, nobody went to the wall. Therefore, there were created schools where it was possible to learn this art. And for us to fight was the same routine as breathing, dancing on holidays or singing - in the mood.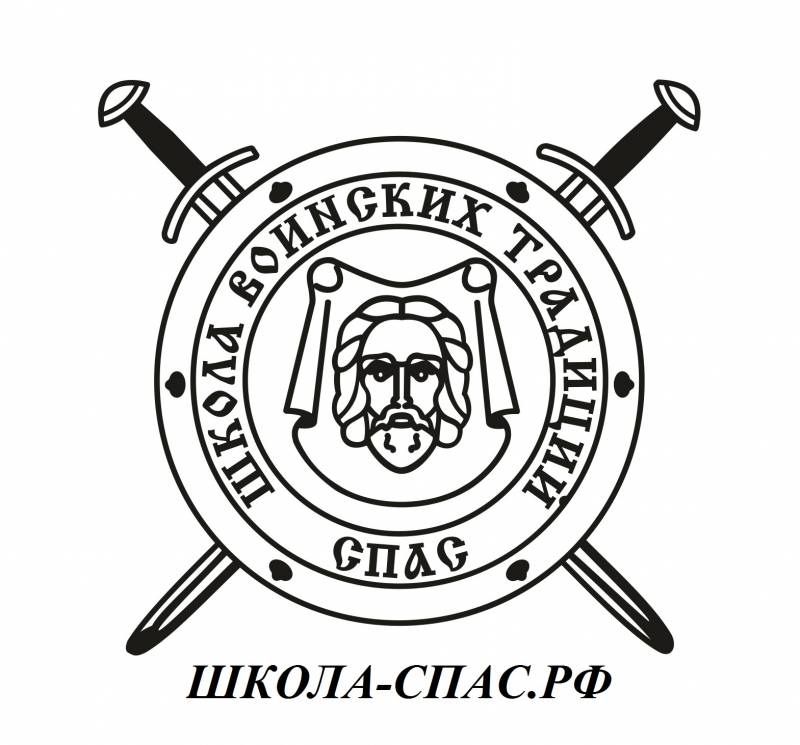 National Business Cards
- Do government agencies help promote Russian martial arts?
- Sensitive subject. Any state promotes and develops its national martial art. They are the calling card of the country. Here, they say, look, we have our own military system, thanks to which we survived in this world. And those who do not have such, as it were, do not have the right to exist. How, for example, we, having no system, won the wars? This is impossible! - the inhabitant will tell. And then they will believe that the Second World was won by the Americans, and we were under oppression all our lives and in general - a talentless people. And the Japanese who lost that war are promoting Judo, Aikido, Karate, Ju-Jitsu throughout the world. Thais are investing heavily in Thai boxing. There is even a Muay Thai Academy. Koreans do their best to promote taekwondo. Filipinos - knife fighting, which, strictly speaking, has never been Filipino. They simply sketched a drawing of the battle of the Spaniards, who at one time colonized their country, adapted it to their anthropology, and gave out someone else's school for their own. And only we with maniacal persistence develop foreign karate, grappling, jiu-jitsu and other martial arts that have come to us from abroad, promoted by Hollywood and the media. At the same time, we do not notice or simply ignore our military traditions, dating back centuries.
In our country, the creation of any federations and their promotion falls entirely on the shoulders of enthusiasts. For example, the Federation of the "Kazarl" saber, which was very popular in the Cossack environment, originated on the pure enthusiasm of Nikolai Yeremichev. And today, it has not yet received state support, although it has aroused genuine interest on the part of state structures.
It is much easier to promote the world famous martial arts. Schools of Russian and Cossack hand-to-hand fighting were created relatively recently. They have to prove their worth. And competition in application systems can do more harm than good.
"But nevertheless, skills need to be honed in practice ..."
- There are two ways. The first is to adapt to the already existing types of martial arts: army hand-to-hand combat, combat sambo, MMA, etc. The second is to create a fundamentally new sports and mass trend, which will be based on age-old traditions. As an option - to develop our art through festivals. But in any case, we need support at the state level if we want to have our national business cards in the martial arts world. And these business cards should be a lot. It is they who will once again show everyone our ancient ability to win on the battlefield. In small Japan there are more than ten types of martial arts, in China there are a lot of wushu styles. And we only have Sambo, and it comes from the USSR. And now, like air, we need our schools of our traditional military systems. It is they who give the base, which not only does not destroy health (unlike many sports systems), but, on the contrary, strengthens it. And now on this basis, you can learn any kind of martial arts.
Ideally, we need a state program for the development of national martial arts. We need the same interest of our state as in other countries. Only in this way will we be able to declare ourselves on the world stage as a power created by the victories of our ancestors - the very ones who nailed their shield at the gates of Constantinople.