There are situations in which to remain silent - this is just against conscience. And conscience now tells me that, despite the fact that Putin has something to blame, and specifically to create the system in which we exist, do not spit in the direction of spitting - then do not respect yourself.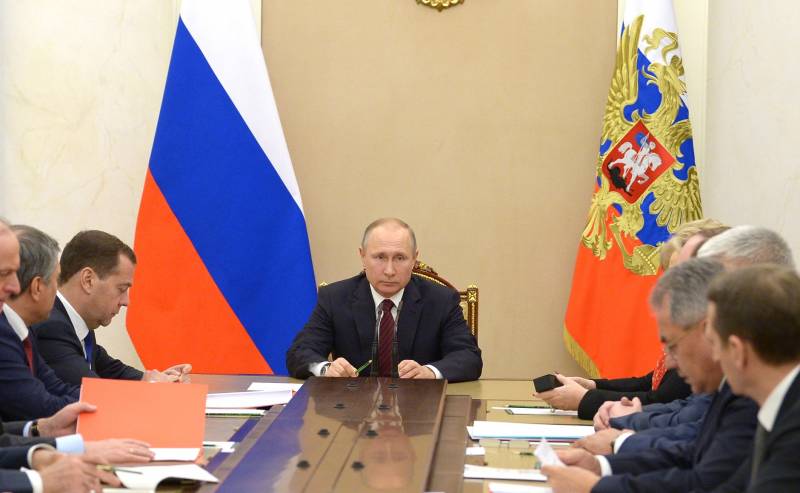 The last days I have a clear understanding of the situation, that, tomorrow, it will rain bricks or gasp in my tsunami in Voronezh, He will definitely be guilty. The president.
Yes, I do not like him, I did not vote for him, a fact that I will not hide. But for what is observed today in the infosphere (and, all the more so, on the topic of Kemerovo) I have no other suitable word, except for "disgusting".
And it is also alarming that frankly belolentochnye opponents shock connect to any situation. Against the garbage people came out on the road - here they are. They decided to demolish the tower in Yekaterinburg - they stand up to defend the unfinished century, Kemerovo - and here they are.
Disgusting, honestly. PR on events - okay. Fell, earn points to the Duma elections, to hell with you. On the blood - here you need to beat the muzzle in the blood.
Muzzle beat will not give, we will understand.
If you look at what the liberopashes say, you can see a clear plan on which they work. In principle, nothing surprising, cynicism rolls over. And so - everything is as usual.
I do not know who wrote this plan, but according to this plan, the following disgrace comes out: no one, except Putin, is to blame for what happened in the "Winter Cherry" shopping and entertainment center.
And nobody cares that the staff of the owner should have been people whose duties would include actions such as performance testing and preventive maintenance with fire extinguishing agents, alarms, replacement of fire extinguishers and other equipment according to the expiration date.
And, most importantly, they were obliged to conduct training of personnel in actions in case of fire. For the key to success lies precisely in the fact that everyone knows where he is running, what levers he pulls and presses buttons. Where are the keys to the fire escape and so on.
And there must be corresponding journals, where the signatures of those who have been instructed and those who instructed should be signed.
You will say (and you will be right) that you can draw a signature. Alas, yes. Apparently, this was the place to be.
But the fact is that for the time being all these responsible people are considered innocent in the liberoSMI. And, apparently, according to them in the case of criminal cases, terrible streams of tears will flow.
And vybeshivaet not close attention to all the people involved in this case. Yes, the switchmen have already "taken", they will be interrogated and judged. But there is no doubt that those who are guilty of the reigning mess were that specific people who turned off the alarm did not bring the children out of the burning building, locked the doors of the halls, would not be punished.
And the level is not the same, and this eternal "the whole system needs to be changed." I do not remember who said, but the essence is this: without a hot pursuit, it is not necessary to look for the switchmen, they are not to blame either. Putin is to blame, and, naturally, the system created by him.
And specific people who did not purchase fire extinguishers on time, did not check the alarm systems and fire extinguishing and ventilation systems are not to blame.
Perhaps because 100% of their defenders do the same if they can. Yes, and screaming hysterically on the front pages: "Unhook people, they are doing something in this country! Above it is necessary to look above! "
Well, look.
We were told so much about the terrible corruption in the USSR and how everything was bad there. Excuse me, where is corruption less today? Where is it less than 1000% compared to stagnant times?
Yes, today's Soviet freedom would not have dreamed of a single Soviet functionary and in the sweetest dream. When they seek to get to work not for the sake of salary, but for the sake of cutting.
We look up, we look. And what's in there?
And there TASS 25 March says that "Winter Cherry" was not tested by fire supervision, because it is ... the object of a small business, in respect of which there are supervisory vacations. This was reported by TASS by the Chief State Fire Inspector of the Emergencies Ministry, Rinat Enikeev.
Shopping mall area 23 000 square meters - is it a small business? Okay, continue.
"The verification to control the elimination of previously identified violations was to be carried out in the 2016 year. But since this object belongs to a small business, the inspection could not be carried out due to supervisory holidays," says Enikeev.
So Putin is to blame?
Yes, it was he who in 2015, signed the law on the introduction of supervisory holidays for small businesses.
The law established a three-year ban on the state control (supervision) and municipal control bodies to conduct scheduled inspections against small businesses. At the same time, the ban does not apply to persons who have committed gross violations of the legislation of the Russian Federation during the three previous years.
Need to remind about the ban? If one word - "nanyli." And first of all, because completely disarrayed officials from the fire brigade, the tax authorities, SES and others have already simply zazhralis to the state of "with fat rage."
I do not remember that Putin gave such a command. Managed themselves.
I now wonder how the owner of "Winter Cherry" Mr. Shtengelov managed his kiosk area 23 000 square. m. how a small business to push. And to whom he carried. And through whom. And how much the technical director of the shopping and entertainment center in 2016 put in an envelope for a representative of the Ministry of Emergency Situations.
The question is complex and to Mr. Tuleyev. He is the governor. A record number of years.
I doubt, honestly, in the involvement of Tuleyev. He is a very complex man, but ... What Aman Tuleyev did with Kemerovo was already told to me by the residents of the city.
Meanwhile, they were already screaming on TV. Even in the first. "Everyone must resign!"
Who's everyone? Governor Tuleyev? Prime Medvedev? President Putin?
Belobredyatina, to be honest.
This is a self-defense system of "successful effective managers" whose religion is corporate. A corporate religion also includes two cults: profit and irresponsibility. Well, or minimizing personal responsibility while maximizing personal profits, if intelligently.
Such a principle lives and flourishes. And it is precisely for him that any guilty person can be justified by the fact that at the top a priori are more guilty.
So what do we have?
Person responsible for the staff did not conduct training for employees in the event of a fire.
Well, what, in our country there are thousands of enterprises, where thousands of people like him do not conduct such classes. But it is not Putin who is to blame, but Putin. After all, if it is possible such an attitude to their duties. In addition, he is the president, which means he is responsible for everything.
Well, and heavy artillery: the authorities and thieves-officials are to blame for everything. Instructing did not hold Lenivtsev, but since tens of thousands of lazy people throughout Russia, is it to blame? That's right, Putin!
Dear, is it a bit too much? For one person?
Smells like crazy. Putin should close the garbage, revise the shopping center and so on? Spiderman is straight, not the president ...
Do you know how to call it? Infantilization!
When it seems to be adult uncles, who sit in good positions, and in general, lead such a life, that God grant us all, suddenly, in the event of an emergency, they start writing in expensive pants and calling for help from my mother.
Only mom will not help here. And I do not want to answer. Especially before their own, according to the laws, written for themselves.
And thank God, there is Putin. We bring everything to him.
Some kind of sect or religion, yes?
But it was all a long time ago. When everything incomprehensible was deified and explained by God. But we still have different times in the yard.
Although yes, in Ukraine all the evil of the world is explained by Putin's actions - and nothing. They live.
But in Ukraine today it looks very sad. Our turn?
Or somehow break it all and start to WORK for real? Without regard to Putin?
And yes, envelopes for bureaucrats ... I repeat, I don't know how many were in the envelope of the 2016 sample of the year, too frankly the infantile mumbled gentlemen from the Emergencies Ministry about the check. Whether it was, or was not.
But the 64 plastic bag with the bodies is the price of that envelope.
In my opinion, the price is too high. But - paid.
Russia, how are you? You pay further or think?