In Ukraine, lawyers are actively discussing the issue of the arrest of Nadezhda Savchenko. Among the topics for discussion is the one in which it says that Prosecutor General Yuriy Lutsenko made at least two punctures when he spoke about investigative actions and, in fact, surveillance of the people's deputy Savchenko.
In an interview with the publication
"Apostrophe"
the former deputy head of the Security Service of Ukraine (2014-2015), Viktor Yagun, in fact, accuses the current attorney-general of incompetence. According to Yagun, Lutsenko made the first legal puncture when he launched a video in the Verkhovna Rada building, actually proving that a people's deputy of Ukraine was directly followed in the presence of the deputy's immunity by the people's deputy guaranteed by the country's constitution.
Yagun:
According to the law, it was impossible to carry out operational-technical measures in relation to Savchenko.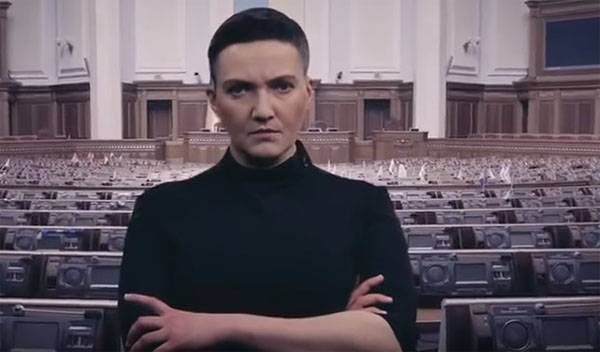 The second puncture of Lutsenko, according to the former representative of the top security service of Ukraine, is that the prosecutor general violated all the regulations of the Verkhovna Rada itself and brought the discussion of the video not to the relevant committee, but to all members of the Ukrainian parliament.
Yagun:
According to the regulations, he could only do such things on a procedural committee, and then the members of this committee would come to the podium, confirm that the information was weighty, and the hall would vote. Of course, such a picture was made in order to pull up voices.
Viktor Yagun notes that the presentation made by Mr. Lutsenko is a present for Savchenko's lawyers.
I don't block out Hope, but ... I don't know how they (the investigative bodies) will get out of this situation. Is that Ruban will begin to testify against her, and I doubt it.