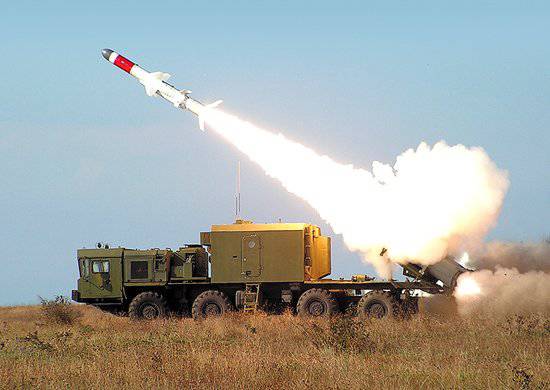 Caspian military men on April 26 at the Adanak training ground in Dagestan
flotilla
conducted the first missile firing from the Bal mobile coastal missile system.
In the course of conducting the training, the personnel of the command and control and communications center, using a radar station, took down the coordinates of a target located at a distance of more than 50 km at a landfill in the Caspian Sea. After a comparative analysis of all the necessary data, the crew of self-propelled launchers destroyed the target with a missile strike. The conditional enemy was imitated by a specially designed towed ship target shield.
Missile firing was performed by two anti-ship cruise missiles (ASM) of type X-35.
The Ball complex is capable of hitting targets at a distance of 120 kilometers at any time of the day and under the most adverse weather conditions. His firepower is capable of disrupting the performance of the combat mission of a large naval strike group, airborne detachment, or convoy of a potential enemy. The feature of the complex is that the launchers can be placed in hidden positions at a distance of up to 10 km from the coast.
The Ball complex was introduced into the Caspian flotilla at the end of last year.