The network has a photo of the first exit to the sea completed by the construction of the lead patrol ship of the 22160 project "Vasily Bykov", reports
bmpd
.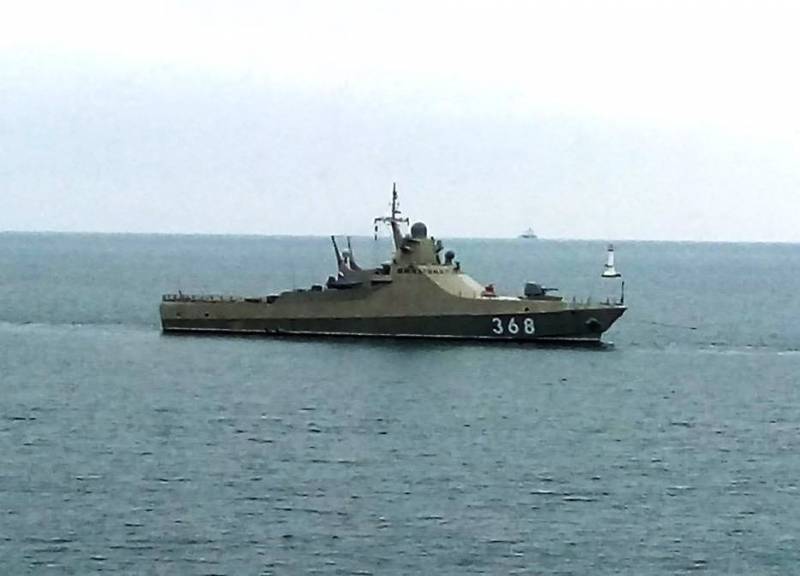 The ship's picture was taken on March 25 during the transition from Zaliv Shipbuilding Plant LLC to Kerch, where the ship was undergoing completion and equipping, to Novorossiysk for subsequent passing of factory running and state tests.
"The head patrol ship of the 22160 project" Vasily Bykov "was built at the Zelenodolsk Plant named after AM Gorky for the Russian Navy under a contract with the Russian Ministry of Defense on April 11 of 2014. The 22160 project was developed at JSC Northern Design Bureau (St. Petersburg), "the material says.
The ship is launched 28 August 2017 of the year. In November, he was towed to Kerch (the Zaliv Shipyard since the end of 2014 has been under the management of the Zelenodolsk plant) for completion.
In 2014, the Zelenodolsk plant also signed a contract with the Ministry of Defense for the construction of five serial ships of the same project, which are now at various stages of construction. All 6 ships are designed for the Black Sea
fleet
.
Help bmpd: "Construction of a series of ships of the 22160 project was delayed, including because of the need to import the main power plant. Initially, the power plant was to be equipped with German diesel-gear units MAN, but before the introduction of the European Union sanctions, these units were supplied only for the lead ship Vasily Bykov, which forced the other five ships to be installed for the installation of the Kolomna plant's diesel-gear units.