LLC Kronstadt Group published an official photo of the first prototype of the Orion unmanned aerial vehicle, which is currently being tested, reports
bmpd
.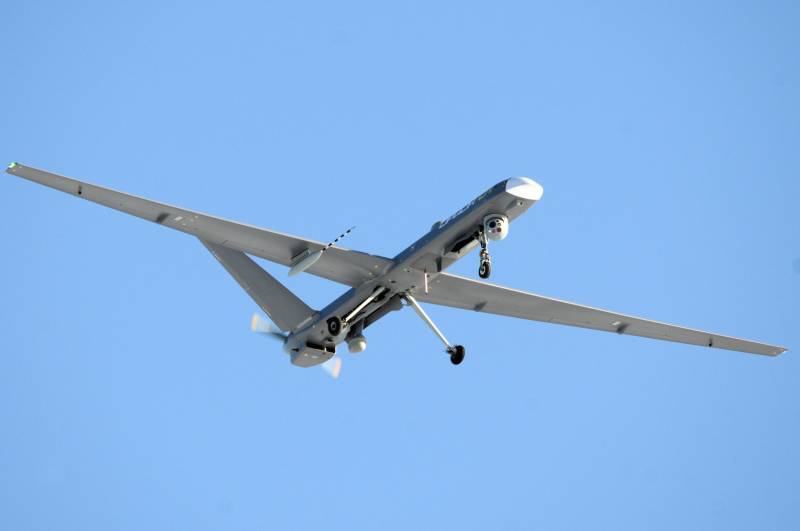 The first prototype of an Orion unmanned aerial vehicle developed by Kronstadt Group LLC.
The resource recalls that "work on the creation of the Orion UAV within the framework of the experimental design work (R & D)" Pacer "is carried out by the Kronstadt Group (Sankt-Petersburg; before Trans 2015 was called Transas))" .
"Orion" refers to the class of medium-altitude BLA long duration of flight. It is assumed that the maximum duration of its flight will be at least 24 hours, and the ceiling - about 8000 meters.
Reference bmpd: "In October, the 2011 of the year, the Ministry of Defense of the Russian Federation concluded a contract with the Transas company for the creation of a reconnaissance drone weighing about 1 tons. In 2015, at MAKS-2015, the former president of the Transas group of companies Nikolay Lebedev reported that the actual take-off mass of the Orion UAV is 1200 kilogram, the payload mass is 300 kilogram. According to known data, flight tests of the first prototype of the Orion UAV were launched in the spring of 2016. "