The Rheinmetall group continues to equip German Marder 1A5 BMPs with the MELLS anti-tank missile system, reports
bmpd
.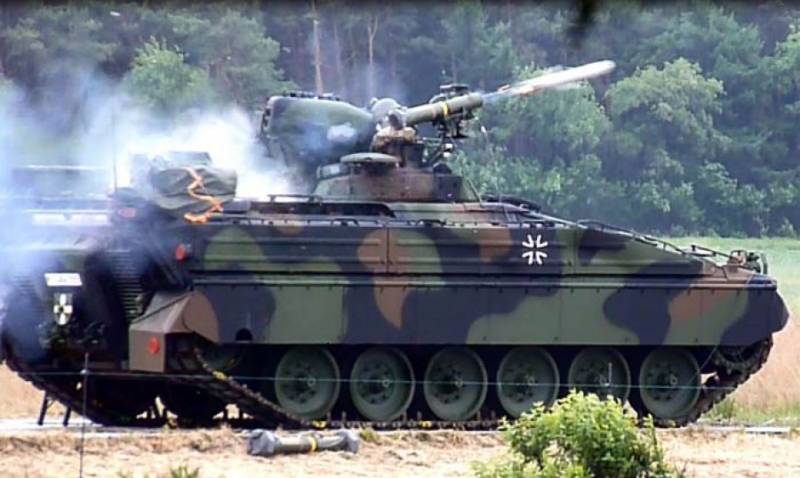 German infantry fighting vehicle Marder 1A5, equipped with anti-tank missile complex MELLS (Spike-LR), during the test, 2017 year.
MELLS (Mehrrollenfähiges Leichtes Lenk fl ugkörpersystem) is an Israeli anti-tank missile system Spike-LR, assembled in Germany by the joint venture EuroSpike GmbH.
The contract for the integration of the MELLS (Spike-LR) ATGM on the Marder infantry combat vehicle with the aim of upgrading and extending the service life of the latter was concluded at the end of 2016. The transaction value was 35 million euros.
Two upgraded BMPs successfully passed the tests in the first half of 2017.
In December, 2017, Rheinmetall, supplied the 44 Bundeswehr with the MELLS series, which are currently equipped with 35 machines.
"Also, the new German BMP Puma should be equipped with the MELLS complex, although, according to a number of sources, the actual serial equipment of the Puma combat machines with this complex is expected only by 2024-2025 years," the article says.