A sudden check of the combat readiness of the troops was carried out in the Central and Eastern military districts, reports
TASS
message from a military source.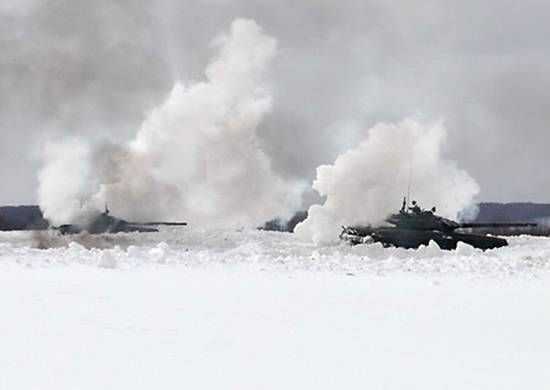 For four days, a surprise check of the combat readiness of the troops of the Central and Eastern Military Districts has been conducted from March 20,
said a source to the agency.
In the course of the exercise, "the issues of planning combat operations and managing the groupings of troops in the conditions of movement in unfamiliar terrain were worked out," the source added.
Data on the number of military personnel involved in the inspection is not specified.
Earlier, 22 in March, the Ministry of Defense told about large-scale command and staff exercises of the Strategic Missile Forces, which will be held in the Sverdlovsk region at the end of March.
These exercises will involve Yars missile systems, fighters and UAVs (total 300 units of equipment). Tasks will be worked out to counter the means of air attack and withdraw units from the blow of a conventional enemy.