The press service of the Eastern Military District reported that, in the framework of the exercise, the newest Russian Su-35С fighters were transferred to the South Kuril airfield. The purpose of the transfer is to work out the actions for intercepting the aircraft of a conditional enemy, provided for by the exercise scenario.
From the message
press service
departments:
A pair of new Su-35С fighters performed a flight from a permanent station in the Khabarovsk Territory to the Burevestnik military airfield on Iturup island. The pilots overcame a distance of more than 2 thousands of kilometers. After completing the training flight tactical missions, the crews returned.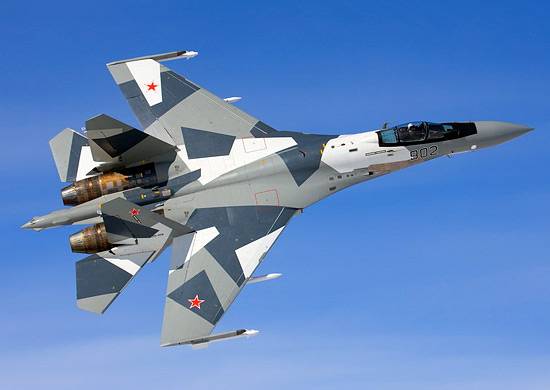 In the Japanese Ministry of Foreign Affairs, traditionally in such cases they express "concern". Recall that Japan continues to insist that the South Kurils "Russia must transfer" Tokyo. At the first stage, the Japanese hope to conduct joint economic activities on the islands of the Kuril ridge. For students and teachers of Japanese schools in Hokkaido, a special center was opened with a hotel, from which you can watch the South Kuriles in clear weather. The lessons of "observation" in Japan are conducted as part of a program of such an academic discipline as geography.