Diplomatic relations between Ukraine and the Russian Federation are already minimized, so there is no need to expel diplomats, reports
RIA News
Statement by the Deputy Chairman of the Verkhovna Rada, Irina Gerashchenko.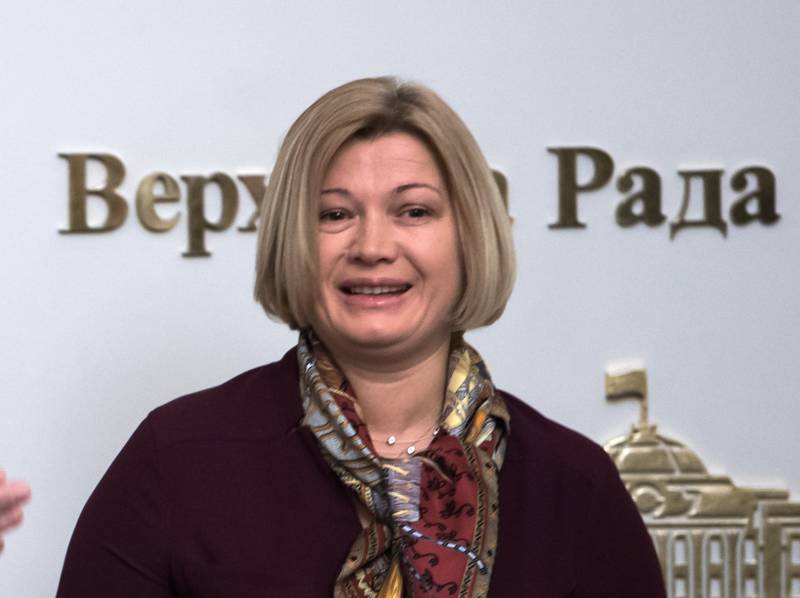 First of all, there is no Russian ambassador in Ukraine for a long time; we did not accept the aggressor for the new ambassador. There is also no Ukrainian ambassador to the Russian Federation,
reminded Gerashchenko.
According to her, "several ordinary diplomats and consuls remain in the embassies."
If the consuls were sent out, then the Ukrainian prisoners serving their sentences in Russia will have no more chance to "see the Ukrainian representative at least once every few months, to feel minimal support," Gerashchenko emphasized.
In particular, she called the names of "political prisoners" Stanislav Klykh, Nikolai Karpyuk and Roman Sushchenko.
According to the agency, Karpyuk and Klykh are members of the "Ukrainian National Assembly - Ukrainian People's Self-Defense" (UNA-UNSO, banned in the Russian Federation). In May 2016, the Chechen Supreme Court sentenced them to 22,5 and 20 years of imprisonment in a high security colony.
Sushchenko is accused of espionage. According to the FSB, he worked for Ukrainian intelligence and collected information about the Russian armed forces and the Rosguards.