More than twenty citizens who tried to "shake" the crowd of supporters of the unification of Moldova and Romania were detained today in Chisinau, reports
RIA News
.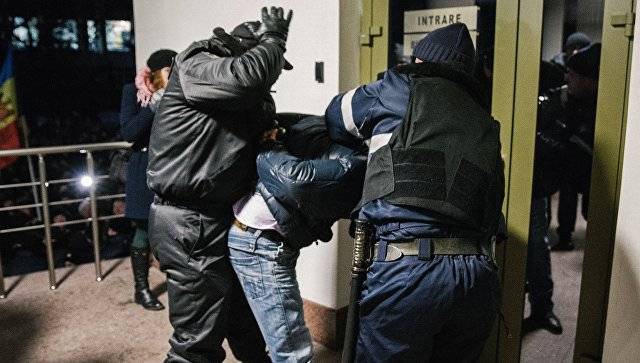 Detained 21 provocateur. They were wearing medical masks. They found knives, baseball bats and other prohibited items in their backpacks, as well as gas masks. Police officers acted professionally and detained them. Now we are working to establish what their intentions were, who is the organizer, for what purposes and so on,
the deputy head of the General Inspectorate of the Police of Moldova Giorgi Kavkalyuk told the agency.
He reported that about 7 thousands of people took part in the rally.
On the eve of the event organizers said that about 100 thousand people would attend the rally.
The main demand of the activists is the unification of Moldova and Romania. The rally ended with the adoption of resolution.
Earlier, the leaders of the movement said that from 1 to 14 in April Moldova will hold public consultations, within which only one question will be asked: do citizens of the union of the two countries want?
Similar actions in Chisinau are held at the end of March for the sixth year in a row. And each time the participants of the action are many times less than the organizers said.
In turn, the President of the Republic, Igor Dodon, recently promised to hold a referendum in order to "legally prohibit the ideas of unionism" (the idea of ​​unification with Romania). The surveys conducted in the country showed that the majority of the population does not want the unification of Moldova with the neighboring country.