Police detained dozens of oppositionists in Minsk who were planning to hold a march not authorized by the city authorities, reports
RIA News
.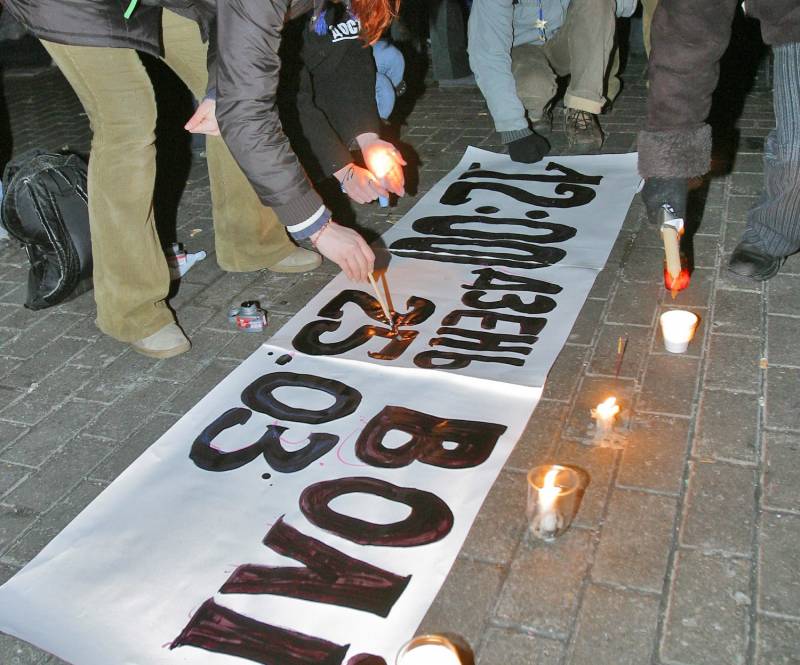 It is reported that the detentions were carried out in the center of Minsk on Yakub Kolas Square, from where the demonstrators planned to walk in columns to the venue for the concert and rally near the Opera House, which were authorized by the authorities.
According to the unregistered Human Rights Center "Spring", "a few dozen people were detained on the square itself and on the approaches to it, including two journalists of the Polish TV channel Belsat, which is not accredited in Belarus." Tomorrow the detainees are awaiting trial in court.
In addition, according to human rights activists, "on Sunday morning, police officers at the station in Molodechno (Minsk region) detained social activist Ales Abramovich," and opposition politician Nikolai Statkevich was also detained on the way to the march.
Opposition Day celebrates the "Freedom Day" timed to the anniversary of the founding of the Belarusian People's Republic (BNR).
This year they submitted applications to the Minsk City Executive Committee to hold several actions in the capital. The city authorities allowed to hold a festive rally and a concert, but rejected applications for a march called "March of dignity and freedom."
The publication reminds that the BNR was proclaimed on the night of March 25, 1918, during the German occupation. The following year, Soviet power was established in the country, and the BNR government was forced to emigrate. Opposition representatives believe that it is 25 in March that should celebrate the Independence Day of Belarus.
In 2017, Freedom Day was linked to the "march of disgruntled Belarusians." Militiamen did not allow the participants to organize a march along the central avenue of the city and detained about 700 people. Some of them were released without drawing up protocols, the rest were brought to administrative responsibility. These actions of the authorities have caused criticism from the West.