The reason for the new accusations of Budapest in relation to Kiev, was the decision to transfer about a thousand Ukrainian soldiers to the city of Beregovo, where the Hungarian community lives compactly, reports
Look
.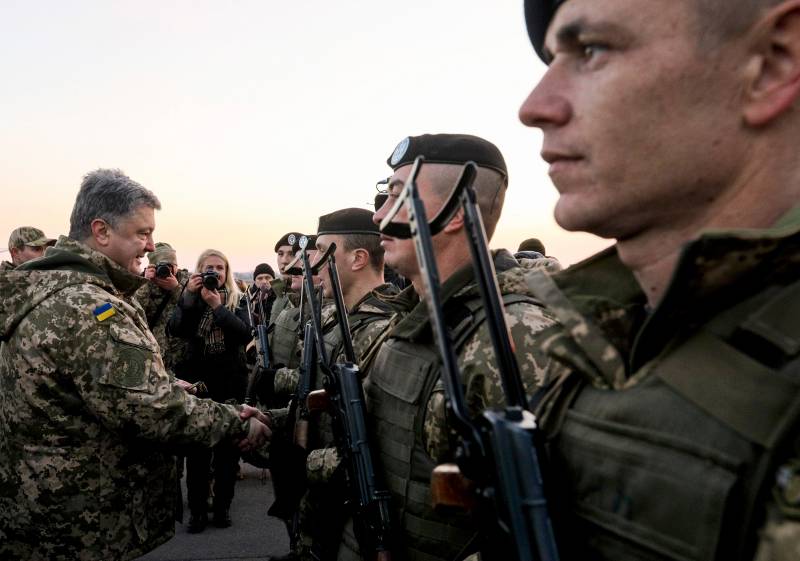 Earlier this week, Hungarian Foreign Minister Peter Siyarto urged Kiev to abandon plans to introduce the military into the city of Beregovo in 5 km from the Hungarian border. He was outraged that the Ministry of Defense of Ukraine explained this decision to the threat to the territorial integrity of the country.
This means that Kiev regards the Hungarian national minority as a threat factor, it is outraged, and Hungary rejects it in the most decisive way,
declared the minister.
In addition, Hungary (like Romania) last autumn outraged the Ukrainian law "On Education", which is believed to "discriminate against all national minorities". Since then, Hungary has stopped all of Kiev's official attempts to draw closer to NATO and the EU. Hungarian Foreign Minister even threatened not to let Poroshenko to the summit of the alliance, which will take place in the summer.
The fears of Hungary are clear. In the event of a crisis, these troops can be used as police
Ruslan Bortnik, director of the Ukrainian Institute for Policy Analysis and Management, told the newspaper.
At the same time, he is confident that the redeployment "is not connected with the threat of territorial integrity, but with a general increase in the army, the number of which has increased at least 2013 times from 2,5, which is why the old military units are being restored."
What kind of accession to the EU to talk about if Hungary blocked the dialogue? On the other hand, for Budapest, what happens to the Hungarian community in Ukraine is a blow to the right-wing Hungarian government, which is allegedly unable to protect its compatriots abroad,
The expert noted.
In his opinion, Kiev will still be forced to make concessions, otherwise Hungary will not continue to support the rapprochement of Ukraine with the EU and NATO.
In the end, I am sure the parties will agree sooner or later, Ukraine will stop making enemies among neighbors,
Bortnik expressed hope.
But for the time being, Kiev maintains a tough position, stating that the basing of troops on its own territory is a sovereign affair of Ukraine.
The representative of the Ukrainian Foreign Ministry Mariana Betsa tried to justify the decision to establish a military base in Beregovo.
We are worried about the provocations that arise today often in the territory of Transcarpathia, and they have become more frequent every week, which has never happened in 26 years before, therefore, of course, this is a concern, and this is only for security reasons either provocations
she said on the air "112 Ukraine".
Beza added that such statements by Budapest only play into the hands of the Russian authorities.