Completed assembly of the second instance of a passenger aircraft MC-21-300, intended for flight tests, reports
RIA News
.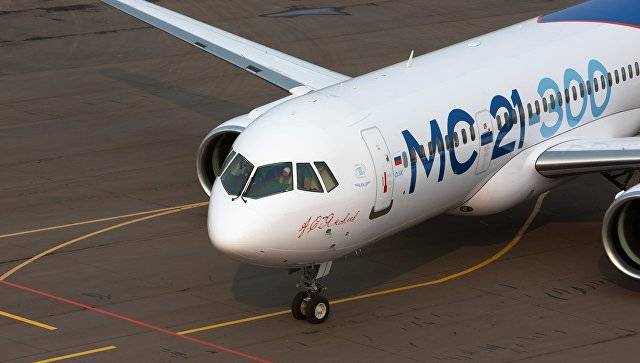 "At the Irkutsk Aviation Plant, a branch of Irkut Corporation PJSC, the construction of the second MC-21-300 prototype aircraft for flight testing was completed. The 25 of March was transferred from the final assembly shop to the flight test department of the enterprise," the message said Minpromtorg.
When building a new aircraft, the test results of the first prototype were taken into account.
Completion of the assembly of the second aircraft is an important step in the implementation of the MS-21 program. This year's connection to the flight tests of new machines will allow solving the key tasks of the project: complete the MC-21 certification in due time, launch mass production, deliver the first liners to the customer,
cites the press service of the words of the Minister Denis Manturov.
In total, four MC-21-300 aircraft will participate in flight tests.
It is also reported that "at present, the fuselage of the third MS-21-300 aircraft has been assembled at the Irkutsk Aviation Plant; compartments and assemblies of the fourth machine are being assembled;
The first plane passes flight tests in Zhukovsky at the airport of the LII. M.M. Gromov.