Civilians continue to emerge from the Syrian Eastern Guta, reports
RIA News
message of the Ministry of Defense of the Russian Federation.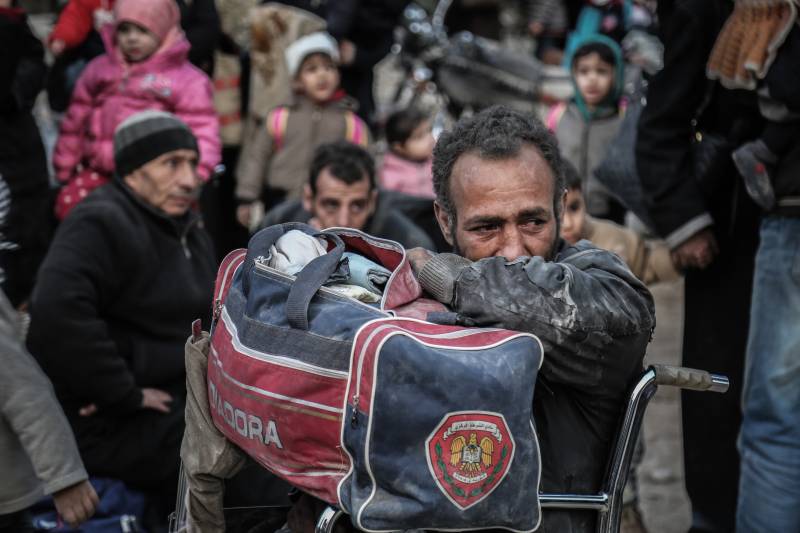 According to the provided humanitarian corridors, the civilian population continues to leave East Guta with the assistance of the Russian Center for Reconciliation of the Warring Parties
says release.
It is reported that "in just the past day, representatives of the Russian Center provided hot meals to 2600 residents, and also issued more than 1200 food packages and 700 liters of bottled water."
The ministry also reminded that "the official website of the Russian Ministry of Defense is broadcasting from video surveillance cameras installed in the areas of the Mukhayyam Al-Wafedin and Arbil checkpoints".
According to the Ministry of Defense, since the beginning of the "humanitarian pauses", 106182 people have left the Eastern Guta.
The press service also told about the operation to remove the militants and their families from the area.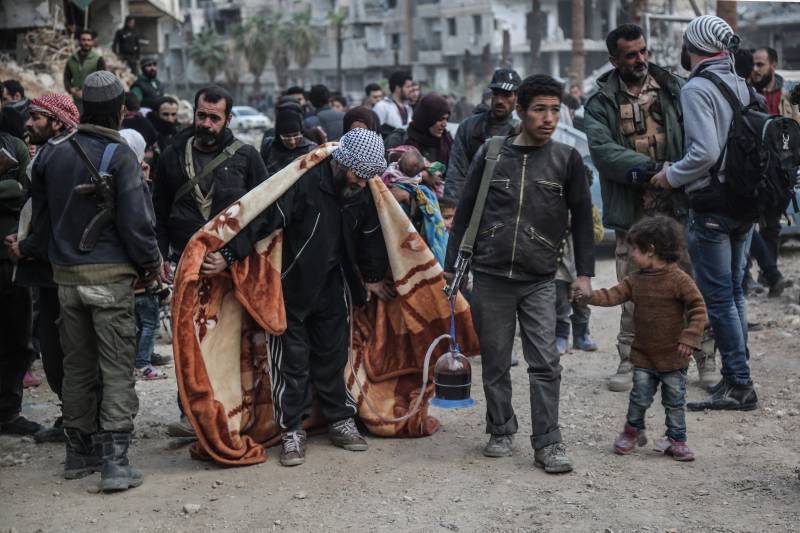 "As a result of negotiations between the leadership of the Russian Center for reconciliation of the warring parties and the leaders of the Feilak Ar-Rahman group, an agreement was reached to withdraw the militants of this group from the village of Arbil (Eastern Guta)," the message said.
24 March 988 fighters and their families, who were transported to 17 buses in the Idlib province, were reached through the humanitarian corridor.
"Throughout the route, their security is provided by the Syrian police under the supervision of officers of the Russian Center for Reconciliation and representatives of the Syrian Arab Red Crescent," added the military.
On the eve, as a result of agreements reached with the leaders of the Ahrar al-Sham grouping (banned in the Russian Federation), 4 979 fighters and their families were removed from the settlement of Harasta (Eastern Guta) to the province of Idlib.