Ukraine announced the launch of the initiative to create a new ministry. We are talking about the Ministry of Veterans Affairs. It is reported that a new government institution will appear in Ukraine before the end of April this year. The reason for the creation of the ministry is the increasing volume of the list of participants in the hostilities in the Donbas, where the civil war continues.
The ministry will "grow up" from the corresponding profile state service which carries out work on accounting for Ukrainian veterans.
Government portal of Ukraine:
The new ministry will become the central executive body, which ensures the formation and implementation of state policy in the field of social protection of veterans and combatants.
It is noted that the purpose of creating a ministry is
getting a valid mechanism
to provide participants in hostilities, as well as members of their families (including families of the victims) benefits and guarantees.
The "veterans" already has its own patch.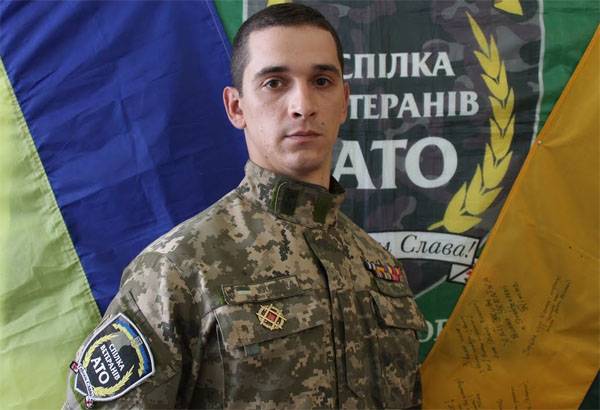 If we consider that with guarantees for "veterans of the ATO" today, not everything is fine in Ukraine, then we can assume that the new ministry is unlikely to correct the situation. The Ministry of Veterans' Affairs can turn into a regular bureaucratic apparatus, in the depths of which not only state institutions, but also public organizations, including charitable foundations, will be sawed.
From the series: send SMS - support the Ukrainian "veteran" with five hryvnia.