British attempts to assemble an anti-Russian "coalition" are currently reduced to pressure on EU partners (from which the United Kingdom is leaving). Against the background of unsubstantiated allegations of Russia's involvement in the poisoning of Skripale, Britain actually requires the EU countries to send Russian diplomats following her example.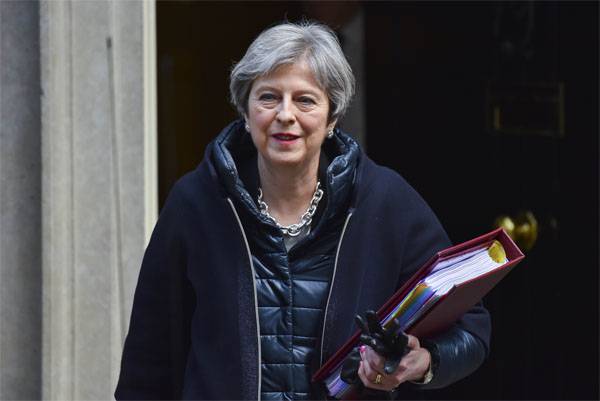 It is noteworthy that in the EU, not everyone is giving in to pressure from London, but only those states that in recent years have become accustomed to dancing to the tune of Washington and London, having completely lost their own face. Among the EU countries there are those who openly express bewilderment over the attempts of London to set up unsubstantiated suspicions for the indisputable fact of the "use of chemical weapons by Russia in Britain."
At the EU summit in Brussels, the requirements of the British Prime Minister Theresa May for the expulsion of Russian diplomats have now rejected such countries as Hungary, Slovakia, Austria, Greece, Finland, Italy, Slovenia.
Traditionally, they took the power of the Baltic republics, Bulgaria, Denmark under the hood. Germany, France and the Netherlands expressed their readiness to introduce "additional" anti-Russian measures, like Poland and Ireland.
Such a "balance of power" led to the fact that materials about "Putin's attempts to split the unity of the EU" began to appear again in the EU media. And here they have "Putin to blame" ...