The Information Department of the Ministry of Defense of Russia refutes publications that have appeared in some foreign media claiming that the Russian Aerospace Forces allegedly not only bombed Eastern Guta, but also use incendiary ammunition. Representatives of the so-called "White Helmets" affiliated with the militants of "Dzhebhat an-Nusra" (* banned in the Russian Federation) allegedly used incendiary air bombs in Eastern Gut.
From the statement of the press service of the Ministry of Defense of the Russian Federation:
Russian
aviation
it does not strike at residential areas of East Guta and, moreover, does not use incendiary ammunition, unlike the US-led international coalition.
In the Ministry of Defense of the Russian Federation, the representatives of the "White Helmets" distributing fakes were called fraudsters, as well as representatives of the so-called "Observatory for Human Rights in Syria", based in London.
MO RF:
Blind readiness of individual European media to cite any false information with links to the White Helmets, once again causes bewilderment.
Meanwhile, more than 30 thousand civilians have already left the Eastern Guta along organized humanitarian corridors. It is known that the Ain Tarma quarter was completely under the control of the CAA.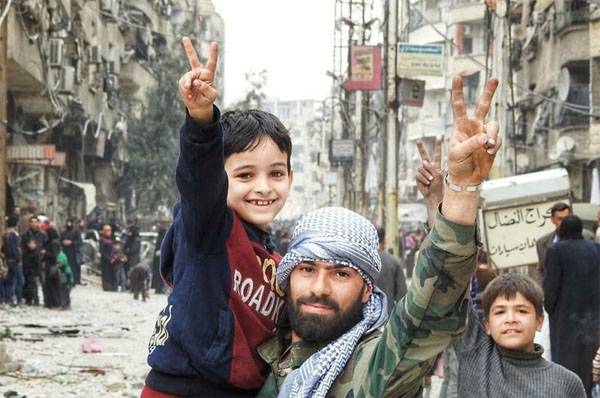 Photos of the militant neighborhoods of Eastern Guta
Against this background, the SAA command, with the participation of the Russian Center for Reconciliation of the warring parties, agreed with another militant group that it would
weapon
, will come out of the occupied areas and go on the route Jobar - Idlib. In total, 52 bus from 1,2 to thousands of people were poisoned in Idlib from the suburbs of Damascus, of which about 900 are militants.