German Chancellor Angela Merkel made a statement in which she claims that British Prime Minister Theresa May "brought some evidence in the case of Sergey Skripl's poisoning." According to Ms. Merkel, this "evidence" refers to "Russia's involvement in the use of toxic substances in Britain."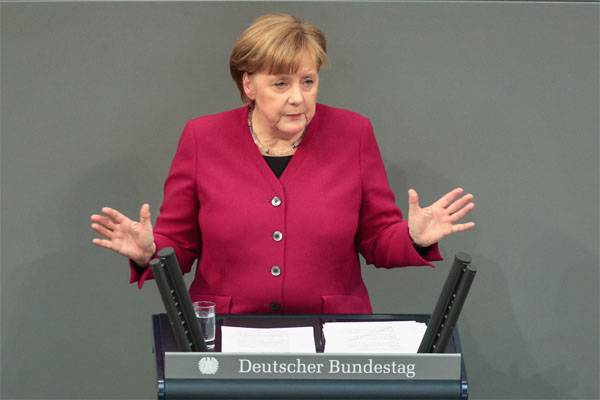 Merkel in the Bundestag
Merkel made this statement at a briefing in Brussels, where a regular meeting of political leaders of the European Union is taking place. Journalists asked what kind of "certain evidence" presented Teresa May. Angela Merkel did not find a clear answer to this question.
Recall that today the British diplomat 23 left the Russian Federation in response to the Russian Foreign Ministry to the demarche of the United Kingdom.
And today, the British media published statements by British doctors that Yulia Skripal, a Russian citizen, 33-year-old, regained consciousness the next day after poisoning, but then fell back into a coma. Her 66-year-old father did not regain consciousness. Recall that on the eve of London, they had time to declare that Skripale, after poisoning, "could have irreversibly disturbed thought processes."
Statement Merkel leads
TASS
:
We, Germany and France, were united in the opinion that a reaction was needed in addition to the recall of the ambassador from Russia. Currently, the countries of the Union are discussing what further measures might look like (in relation to Russia). We will report them when coordination is complete.
This is about the question that someone still believes in the lifting of anti-Russian sanctions. There is always a reason: not Skripal, so Litvinenko, not Litvinenko, so Crimea, not Crimea, so LGBT rights, not LGBT and other homosexuals, so lawyer Magnitsky, not Magnitsky, so "interference" in elections, not elections, so ban on leaving for the Jewish population, etc.