According to Defense Aerospace, the Council of Indian Artillery Plants, subordinate to the Indian Ministry of Defense, has decided to modernize Soviet towed M-46 cannons of caliber 130 millimeters.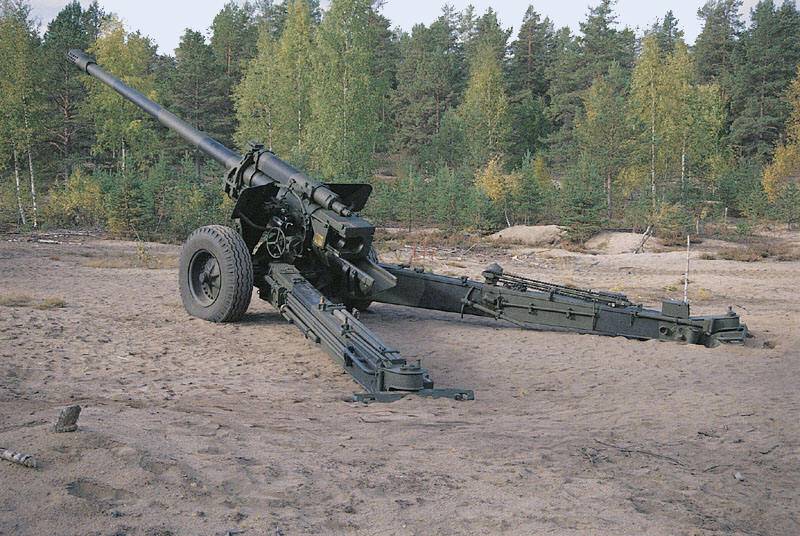 Towed guns M-46 produced from 1948 th to 1971 year for the Armed Forces of the USSR and actively exported. In addition to India, such weapons are still in service with almost 40 countries of the world. The length of the M-46 is 11,1 meters with a barrel length 7,2 meters, width - 2,5 meters, and height - 2,6 meters.
The gun is equipped with a double-wall gun with a hydropneumatic recoil brake. The barrel of the gun has elevation angles from minus 2,5 to 45 degrees and rotation angles from minus 25 to 25 degrees. M-46 can conduct aimed fire at targets at a distance of 27,5 kilometers.
As part of the modernization of the Indian cannon, it is planned to replace the muzzle brake, breech, and also to finalize the recoil device. In addition, instead of the standard barrel millimeter 130 caliber, the developers will install a new caliber 155 millimeters. As a result of the upgrade, the firing range of the M-46 will increase to 36 kilometers.
Currently, India is armed with about 300 M-46 guns. All of them will be upgraded, reports portal "N + 1"