Ukrainian media publish fresh
news
about the fate of the people's deputy, the hero of Ukraine, Nadezhda Savchenko. Recall, today the measure of restraint for the former "prisoner of Putin" was already determined by the Shevchenko Court of Kiev. It is reported that Savchenko decided to act in a refined manner and went on a hunger strike.
Correspondent
leads the statement of the people's deputy VRU, deprived of all posts:
I go on a hunger strike from today and show once again to all unbelievers, I, just like in Russian prisons, am under the cameras. And only the enemy has evidence that I was starving 83 of the day and 6 days of dry hunger strike. Now there will be such evidence in the Ukrainian government.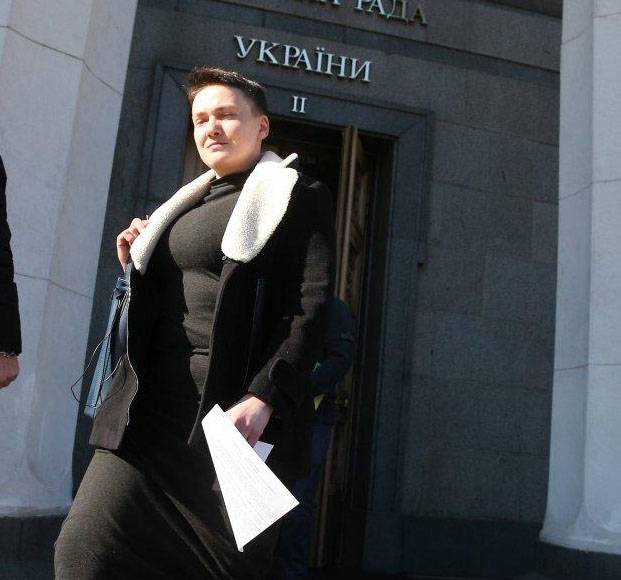 According to some reports, during the "dry" and other hunger strikes in Russia, Savchenko gained at least 10 kg in weight.
It is known that the prosecutor of the military prosecutor's office, Alexander Bannik, confirmed the initial assumption as to what final term Nadezhda Savchenko could receive in Ukraine. According to Bannik, this term may be for life Savchenko, given the "severity of the alleged crimes."
It is noteworthy that so far in Europe, none of those who even a year and a half ago went with posters "Freedom to Nadia Savchenko" did not say a word about the arrest in Kiev and about the "political persecution." Where are human rights activists?