Before the onset of summer, the Norwegian authorities will decide on the possibility of extending and expanding the program of the stay of the American marines in the country, reports
TASS
.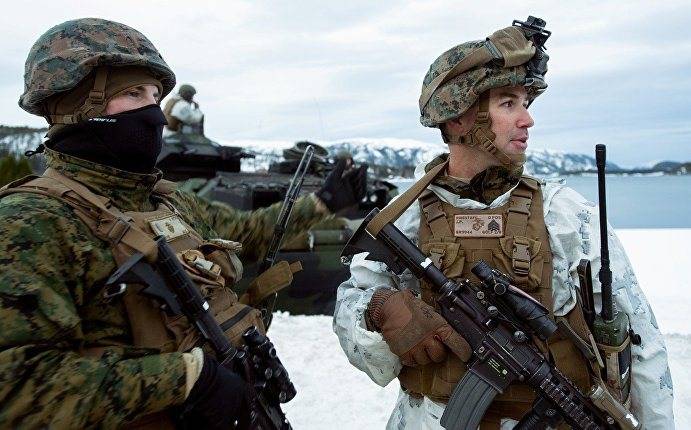 The Pentagon "would like to extend the period (the presence of the marines), and would like to know if we would agree to an increase (their number in Norway)," Defense Minister Frank Bakke-Jensen told Defense News.
We will consider these questions and answer until the summer,
added on.
The publication recalls that "a battalion of marines - about 300 people - was stationed on a six-month rotational basis in January last year in the Vernes garrison near Trondheim." This was reported as a pilot program for a year, "in the framework of military cooperation between Norway and the United States."
The commander of the Marine Corps, General Robert Neller, believes that the corps needs to improve its preparation for operations in winter conditions,
quotes the newspaper of his interlocutor.
On Tuesday, Pentagon chief James Mattis received a Norwegian counterpart. At the meeting, Bakke-Jensen, among other things, said that Oslo is concerned about "the increasing incidence of Russia's aggressive behavior in the region."