At the joint Russian-Belarusian peacekeeping training exercises that take place near Ulyanovsk, Togliatti experts presented samples of new special vehicles built on the basis of AvtoVAZ products — two globally refurbished Niva, and a buggy — a small light car with increased cross-country ability.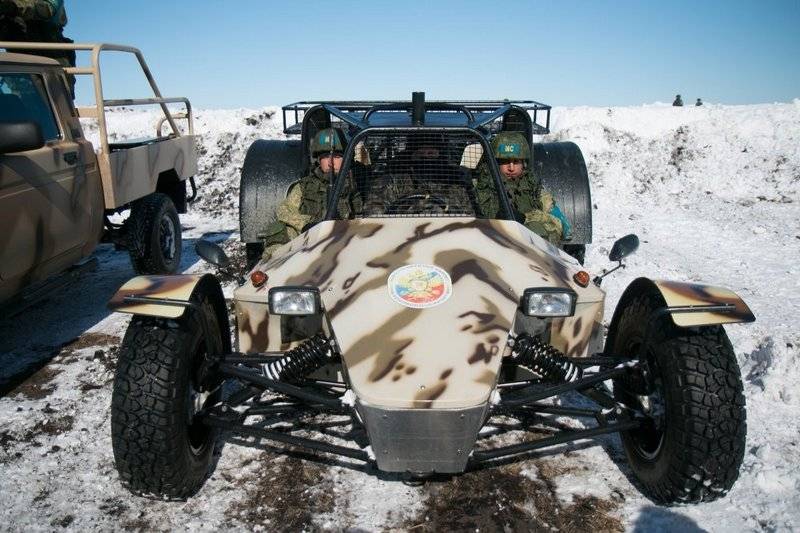 Buggy has its name - "Hurray." Initially, the creators had in mind the battle cry, but then the decryption came up: "Shock reconnaissance vehicle." It is rear-wheel drive, has a VAZ powertrain (engine and gearbox), wheel gear, which allow you to install tires for ultra-high terrain. Buggy weighs 750 kilogram. Gas consumption 12-15 liters per 100 kilometers. Designed for the driver and two fighters. A turret for a machine gun is installed above, behind it, in the luggage compartment you can put ammunition and other equipment. Delivery of UAVs is possible.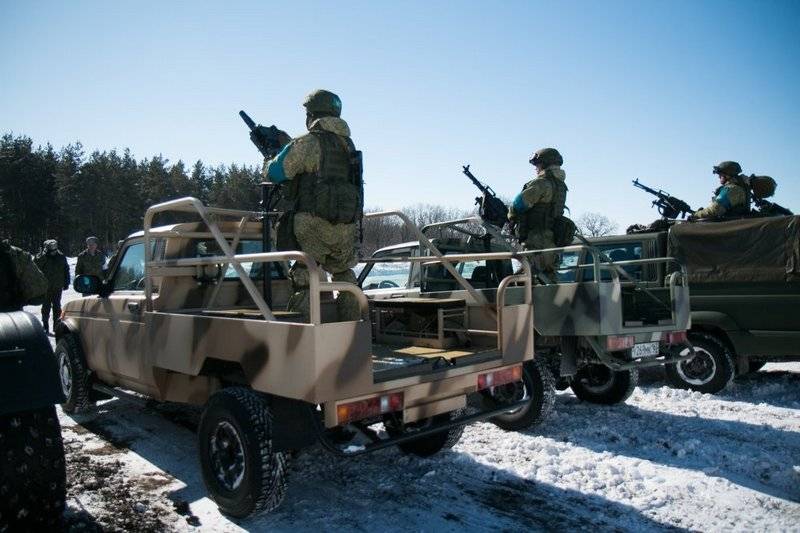 Converted "Niva" - cars fire support. On one of the models you can put an automatic grenade launcher, as well as another
weapon
(in the back, on a tripod), use it when driving. The designers installed unified adapters on the SUV, which allow replacing the AGS, for example, with the Pecheneg 7,62-mm machine gun or the Kord heavy machine gun.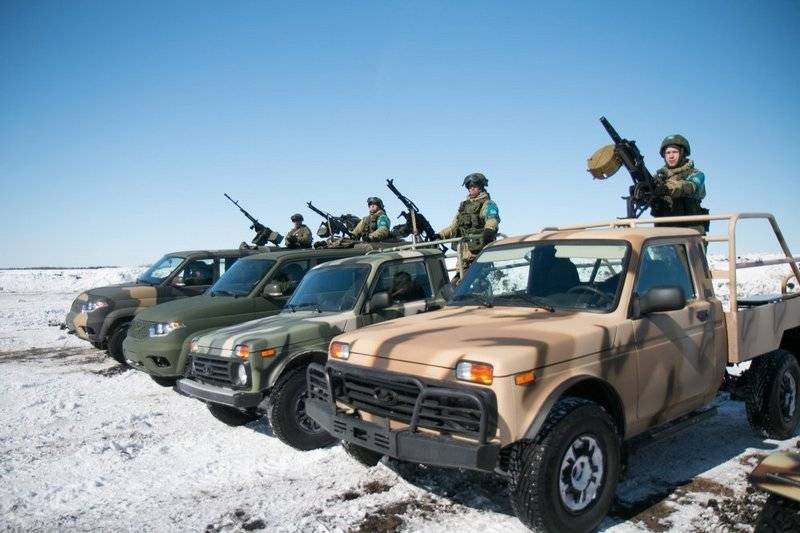 On the other "Niva" brackets fixed for anti-tank guided missiles. Both cars, in their essence, are transformers, with the possibility of using a black-out system. They are all-wheel drive, have a backlash suspension "Bronto Lynx" with the possibility of increasing the clearance, reports "RG-Force"