The application for the disposal of nine intercontinental ballistic missiles Topol has been placed on the site of state procurements by the state corporation Roscosmos. The contract price is almost 10 million rubles.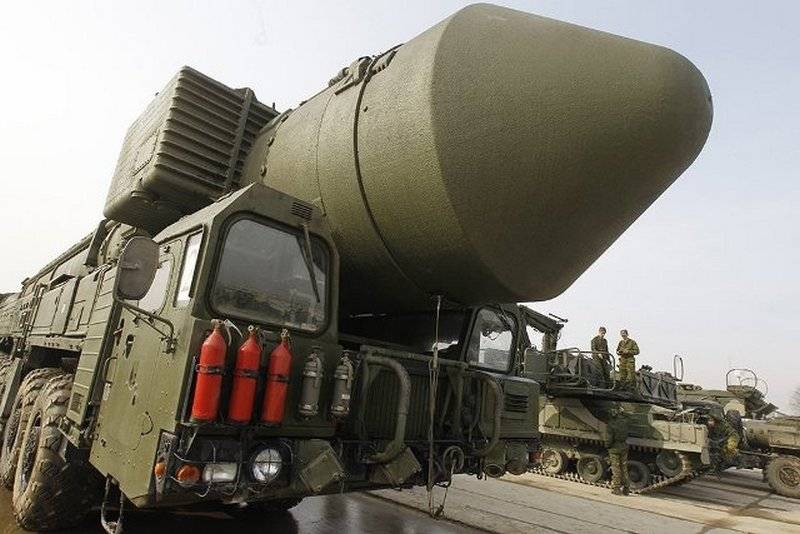 According to the application, it is necessary to dispose of the elements of the destroyed missiles, the implementation of the resulting materials and the destruction of illiquid waste. The contractor must have a valid license for the dismantling of military equipment, access to information constituting military secrets of the "top secret" level and documents necessary for working with precious metals.
It is noted that with the disposal of nine missiles, 1,8 kilograms of gold, 42 kilograms of silver, 45 grams of platinum, more than 16 tons of ferrous and 13 tons of non-ferrous metals can be obtained. Funds from their implementation must be transferred to the federal budget. The work must be carried out at the Center for the liquidation of ICBMs at the Votkinsk Plant in Udmurtia.
The PC-12M Topol ballistic missile was launched into serial production in the 1984 year. During the 10 years, the Votkinsk Plant produced about 400 of this type of missile, then the Topol release was curtailed, and the plant began producing more advanced Topol-M ICBMs.
At the beginning of the 2018 of the year in the Strategic Missile Forces there were 36 Topol missiles