In the Republic of Korea, flight tests of a prototype of a long-range reconnaissance-impact UAV, known under the designation KUS-FS (Korean Unmanned System), are being conducted.
bmpd
.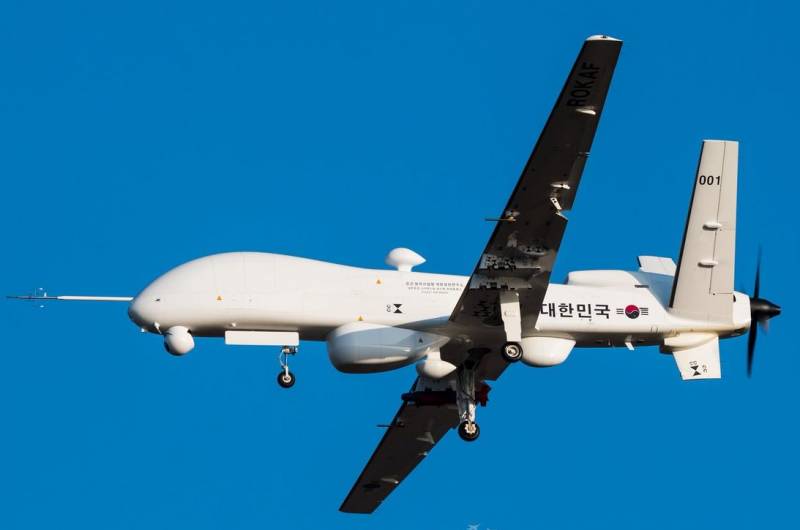 The drone was developed by the aviation industry division of the South Korean airline Korean Air with the participation of the Defense Research Agency of the Ministry of Defense of the Republic of Kazakhstan.
The first flight of this prototype made in 2012 year. Now, judging by the pictures, it is being tested with a full set of equipment and target load. Fully tested must be completed by the end of the current year.
"The KUS-FS is a very large aircraft with a takeoff weight of up to 4,5 tons and equipped with a retractable landing gear. The vehicle is about 13 meters long and has a wingspan of 25 meters. The turboprop engine of the Pratt & Whitney Canada PT6 series with an output of about 1200 hp is used. with push screw. The cruising flight speed is about 250 km / h, the flight duration is from 24 to 32 hours, the operational ceiling is up to 15500 meters, "the report says.