Soldiers of a separate brigade of marines in the Primorsky Territory are running around the landfill with new armored personnel carriers BTR-82A, reports
press office
Ministry of Defense of the Russian Federation.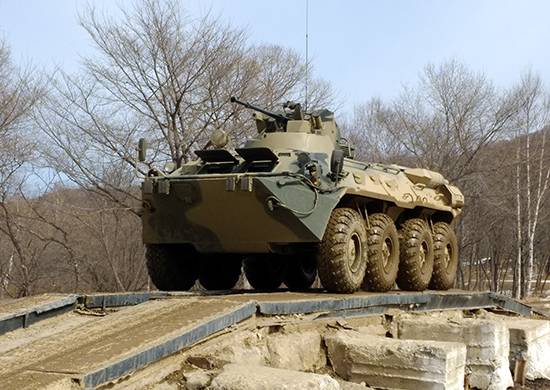 The first samples of modern technology arrived at the compound a month ago. After the theoretical training of drivers and gunners, the crews of the vehicles began practical testing of armored personnel carriers at the Pacific training ground.
fleet
Bamburovo,
says release.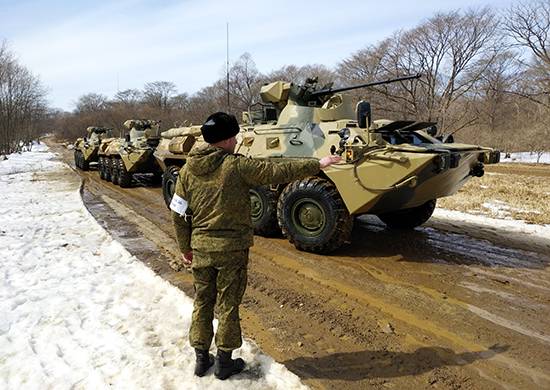 It is reported that "for the first time, the crews of the BTR-82А took part in a special tactical exercise on loading and unloading military equipment from large landing ships at the amphibious landing range near Cape Clerk, and then made a march to the field camp fleet."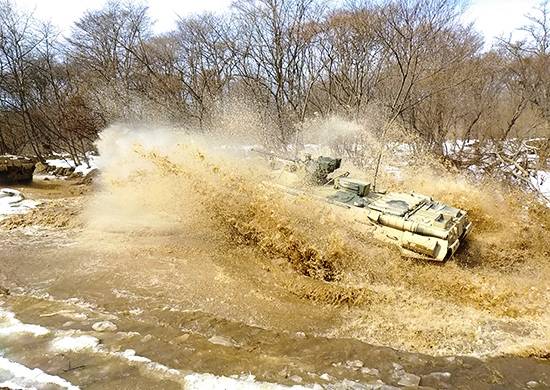 According to the press service, "at the test site, driving new combat vehicles is practiced, including under extreme conditions, as well as shooting
weapons
when firing at target positions of varying complexity. "
At the moment, 20 armored vehicles are being run in, but soon their number will double.
Earlier, the military department reported on the test operation of the BTR-82A in the marine corps on the Kamchatka Peninsula. The specified part will be completely re-equipped with new cars. In addition, in December 2017, Kamchatka marines received new
Tanks
T-80BV.