Training on delivering a missile strike hundreds of kilometers from combat positions using intelligence data held in the Jewish Autonomous Region, reports
Interfax
message of the press service of the Eastern District.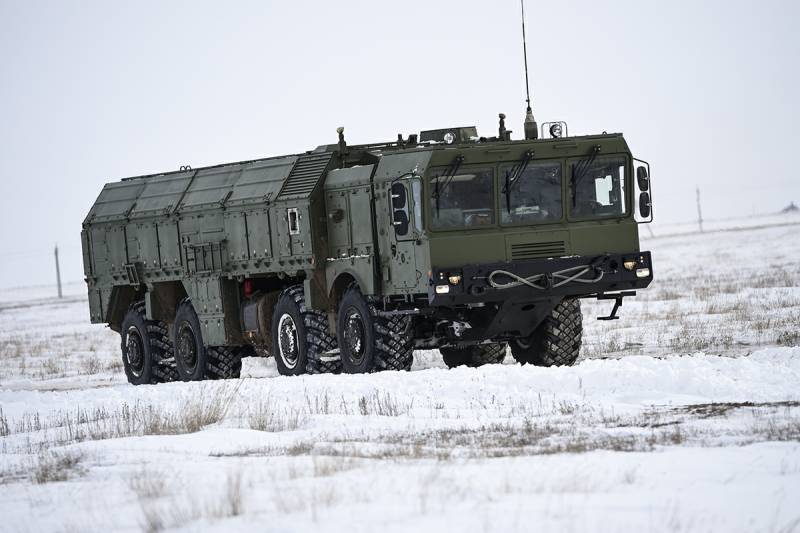 During the training, the calculations of operational-tactical missile systems (OTRK) "Iskander-M" performed a hidden nomination in the designated positional areas. Having prepared the data for strikes, they executed electronic missile launches at important targets of the conditional enemy,
says release.
For the exercise, the coordinates of the command post, identified by the scouts in the deep rear of the conventional enemy, were used.
It is reported that the reconnaissance group, "acting autonomously at the Three Rivers Landfill in the Amur Region, discovered an" enemy "command post using laser devices during the search; the exact coordinates were transferred to the calculations for portable satellite communications ".
About 250 military personnel were involved in the event, more than 60 units of weapons and military equipment were involved.