Large landing ship "Oslyabya" Pacific
fleet
conducted artillery fire at the Pacific Fleet combat training ground. Earlier, the BDK crew conducted a series of trainings and received naval clearance for military exercises, the press service of the Eastern Military District.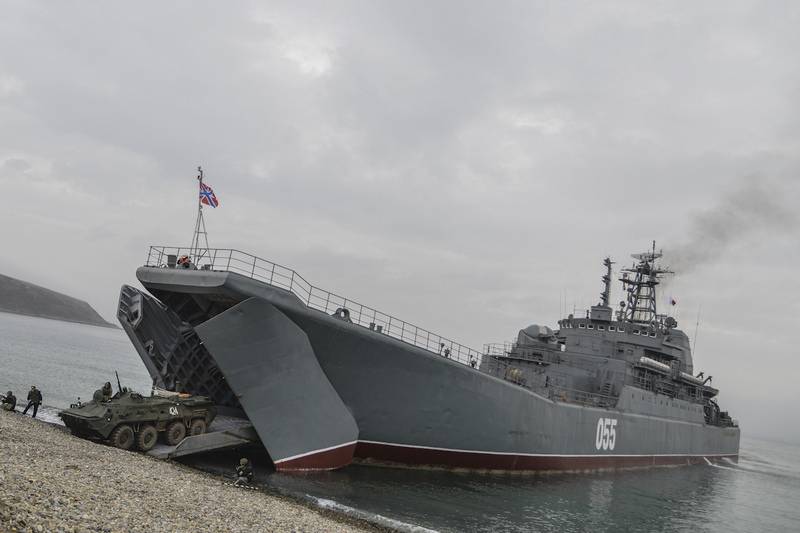 BDK "Oslyabya", practicing the elements of the second course task (K-2), took part in the exercises on landing of a sea landing by a single ship in the conditions of counteraction to it
aviation
enemy surface ships
- said in a statement.
As noted in the press service, at the sea crossing the ship fired at the sea towed shield, and later, eliminating the danger of mines, destroyed the mock of a sea mine with artillery. Further, the interaction with the anti-submarine aircraft of the IL-38Н naval aviation, the BDK, repelled the attack of the means of air attack of the conditional enemy with the actual use of anti-aircraft fire weapons, hitting the dropping parachute target.
Having completed the tasks of artillery destruction of targets, the BDK worked out the approach and the landing of equipment and personnel on the unequipped coast.