The completion of the draft design of the new medium-class launch vehicle Soyuz-5 has been postponed to the end of this year, reports
RIA News
.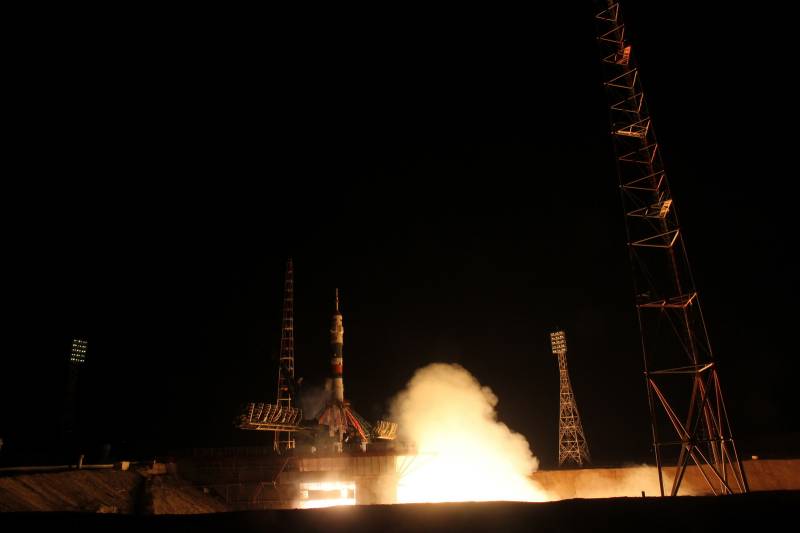 Earlier it was reported that preliminary design materials should be submitted to Roskosmos for approval at the end of January. 343 million rubles were allocated for the works.
Specialists have made comments on the draft design that need to be eliminated. In this regard, it was decided to finalize the documentation and not to consider separately the draft design of the Soyuz-5 launch vehicle, and then the ground infrastructure project separately, on the scientific and technical council of Roskosmos. Instead, it was decided to complete the design of the entire space-based missile system as a whole, including the carrier, technical means and facilities necessary for launching, and to submit the finished project with the corrected comments at the end of the third quarter of 2018,
told the source.
According to another source, before making a decision, the issue of the Soyuz-5 was considered at the section of the scientific and technical council of Roskosmos on launch vehicles.
The submissions raised many questions
noted interlocutor.
The publication does not yet have official commentaries from RSC Energia and Roscosmos.
Rocket middle class "Soyuz-5", is being developed in Russia to replace the Ukrainian "Zenith". The carrier will be able to put into low orbit up to 17 t payload.
"The rocket is also planned to be used for promising manned programs. Its first launch is scheduled for 2022 the year when it will have to launch the new Russian spacecraft Federation from the Baikonur cosmodrome into near-earth orbit. In the future, it is planned to use the rocket also in the Sea Launch project, "the publication says.