The Russian Navy has launched a program to modernize the "workhorses" of the surface forces - large anti-submarine ships (BOD) of the 1155 Udaly project, according to
News
.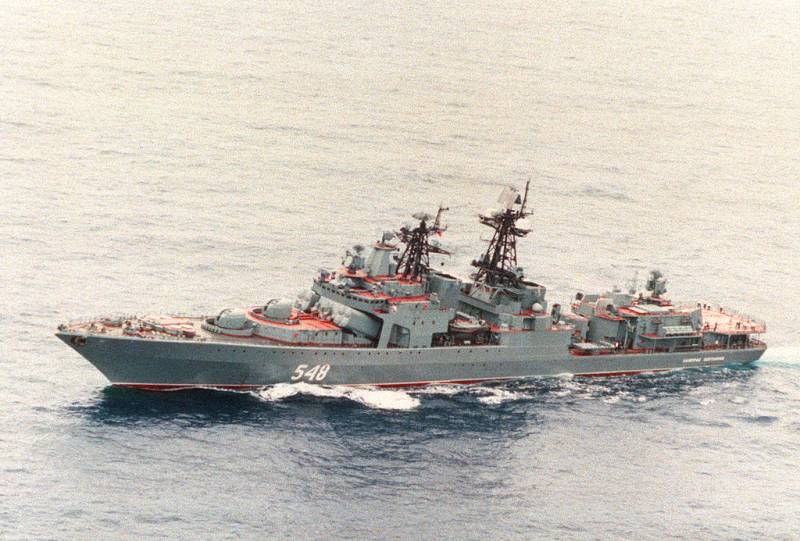 Launchers of cruise missiles "Caliber" will receive at least five ships. Work has already begun. At present, the complexes are being installed at the Admiral Shaposhnikov BPC. According to the Navy, the modernization will also consider the possibility of equipping them with Onyx prospective anti-ship missiles.
"Built back in the 80s, the 1155 frigates were technically sophisticated and unpretentious, so they still form the basis of ocean surface forces. But until recently, these ships were equipped with only 100-mm guns, torpedo missiles "Metel" and anti-aircraft complex "Dagger" ", - the newspaper writes.
The frigates clearly lacked anti-ship weapons.
According to military historian Dmitry Boltenkov, after the modernization of the BOD will become more versatile and will be able to serve another 15-ti years.
These ships absorbed the latest achievements of the Soviet defense industry, have proven themselves, and sailors praise them. Modernization is needed. Now they are armed only with guns and an outdated missile system that can not cope with modern air defense systems. "Caliber", most likely, will be installed in the bow of the ship - instead of the front gun turret. Thus, it is possible in a short time to get a ship that meets all urgent needs.
fleet
,
said Boltenkov.