The American submarine was actually stuck in the ice while practicing the "training hits". US media reports referring to the command of the US Navy reported that it was a Hartford submarine, which was "disarmed" by the Arctic ice during an exercise.
It is known that the submarine Hartford while working out the interaction with another submarine Connecticut. The purpose of the exercise, as noted by military experts, is to work out a missile attack on Russia from a surface position.
It is noted that the thickness of the ice in the area of ​​maneuvers is such that one of the American submarines could not ascend to deliver an "imitation strike".
The report of the US Navy says that the multi-purpose nuclear submarine USS Hartford (SSN 768) class "Los Angeles" is trying to break through the Arctic ice to perform the task during the exercise.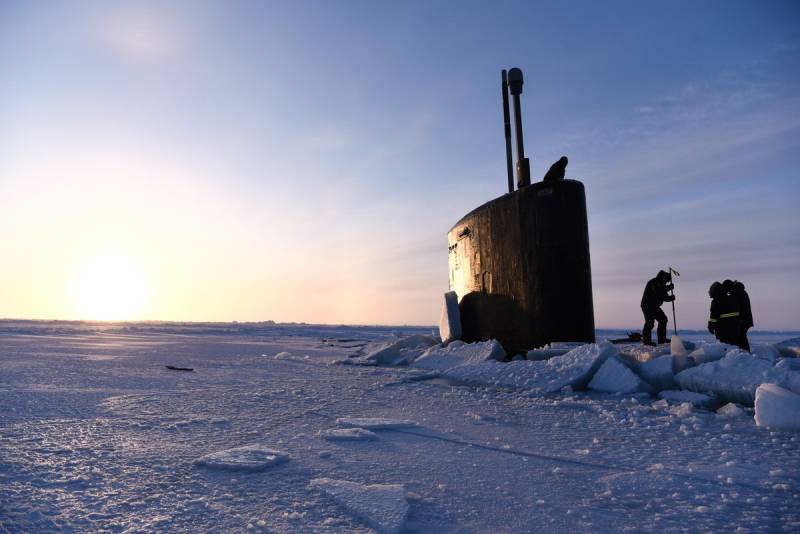 Information that the US submarine is experiencing problems with ice in the Arctic originally came from the publication
NavyCurrentsMagazine
.
This is not the first incident with USS Hartford. So, exactly 9 years ago (in March, 2009), while submerged in the waters of the Strait of Hormuz, it collided with the American landing ship USS New Orleans.