British Foreign Minister Boris Johnson continues his struggle with the "Russian trace".
History
with the newcomer gas nerve gas, whose name was described as "serial" by the Russian Foreign Ministry, so strongly influenced Mr. Johnson that he allowed himself a new attack on the Russian president.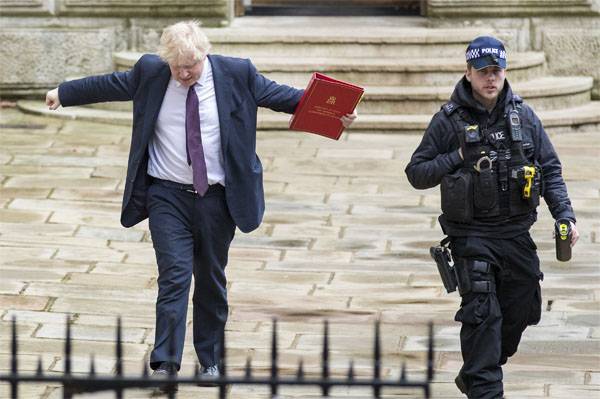 Once again, Johnson touched on the possible boycott of the World Cup in Russia. At the same time, the British Foreign Secretary was not able to give any arguments. Instead of arguments - accusations addressed to Vladimir Putin that he "will use the World Cup 2018 as Hitler used to use the Olympics-1936" - for the image (quote
Rider
). Just such a tirade the head of the Foreign Ministry of the United Kingdom allowed himself today.
The fact that diplomacy in the West has long died, no longer have to doubt. At the same time, it can be stated that there is not only diplomacy in the British government, but also any professionalism. No wonder Julian Assandzh called the current head of the British Cabinet of Ministers, Teresa May, "a full house." In all likelihood, this definition can be extended to almost every minister of the government headed by her.