Today, German Chancellor Angela Merkel, for the first time since re-election to the post on 4, decided to comment on the operation of the Turkish army in northern Syria for the first time. At the same time, Merkel's statement looks as if Erdogan started the operation "Olive Branch" only yesterday. For a long time, she remained silent about the actions of the "ally" in NATO, Angela Merkel, stated that the hostilities carried out by the Turkish army and the pro-Turkish forces in Afrin are unacceptable.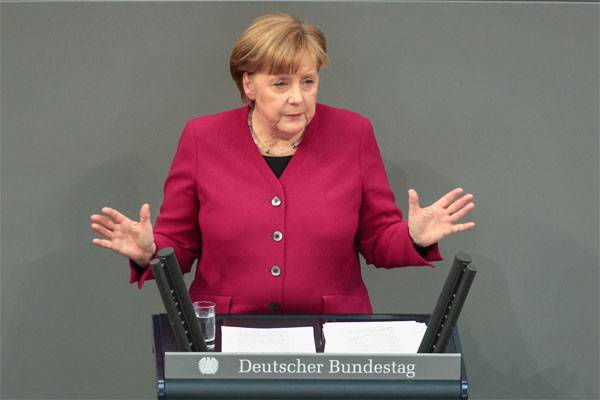 FAZ
quotes Merkel's statement:
From the point of view of the legitimate interests of Turkish security, it is in no way acceptable to call what Turkey does in Afrin. There, thousands and thousands of civilians are persecuted, they die. Someone has to run. We condemn (the actions of Turkey) in the strongest terms.
At the same time, in the German press, they note that, until now, the federal government has been very cautious about Turkey's actions in the SAR and has not allowed itself any criticism of Ankara. As noted in Germany itself, one gets the impression that Merkel was "awakened" and did not realize that the operation in Afrin was going on for more than two months.