The US ambassador to Russia refused to accept invitations to the Russian Foreign Ministry, which was also sent to other accredited diplomatic representatives. This is an invitation to participate in a meeting with experts representing the Department of Non-Proliferation and Arms Control. The main subject of the meeting: unfounded accusations of London against the Russian Federation in the poisoning of the spy Slippal and his daughter.
A spokesman for the US embassy, ​​M. Olson, said that the US ambassador to the Russian Foreign Ministry would not go.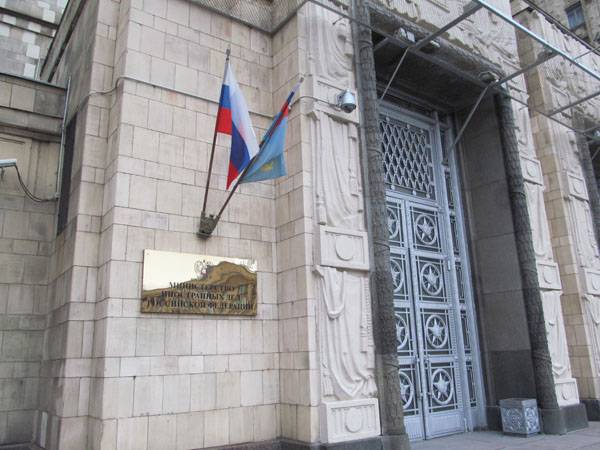 From her statement:
US Ambassador to the Russian Federation John Huntsman will not participate in the meeting at the Russian Foreign Ministry. The US Embassy is considering participating in this meeting at a working level.
Earlier that refuses to take part in a meeting with experts of the Russian Foreign Ministry, said the British ambassador. A similar statement was made by the French ambassador. At the same time, the French diplomatic mission stated that the diplomatic mission would still be represented - one of the envoys of lower rank. Exactly the same statement was made in the Chinese Embassy in Moscow.
"China will send a representative to the meeting. The ambassador will not go," as stressed in the diplomatic mission.
Thus, the meeting will be held without ambassadors of countries that are permanent members of the UN Security Council.
Recall that earlier the head of the Foreign Ministry of Britain in one of the interviews let out that London has samples of gas that Skripal and his daughter were poisoned with. If so, from where? And experts in the field of chemistry noted an important detail: in London they say that Skripali did not die, because they had time to inject an antidote - but if so, how did they know in Salisbury which antidote to inject into the poisoned?