According to the Military Review, the press service of the PJSC Shipbuilding Plant "Severnaya Verf" reported that the engines and gearboxes had been loaded into the forward engine room on the "Reactive" corvette under construction, 20380, under construction. On the eve of the ship loaded the second pair of diesel generators. Through the 7-10 days, shipbuilders will load the main engines into the aft engine room.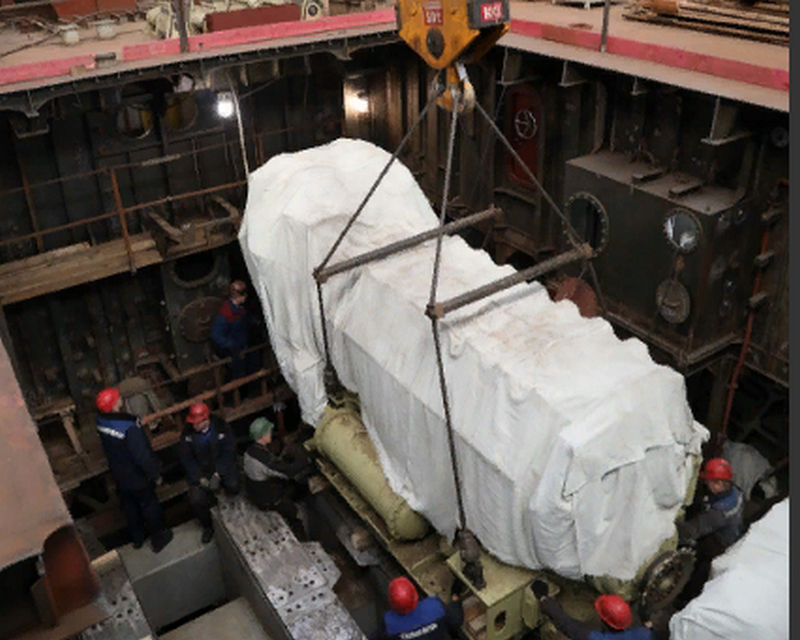 Now, according to a press release, shipbuilders will be able to begin a phased pre-installation of diesel generators, gearboxes and main engines. The next important stage of work is the installation and welding of superstructure blocks, the loading of intermediate and persistent shafts. Additional construction work is currently underway on the ship, the installation of mortars and gross line brackets has been completed, and preparations are underway for the installation of the propeller shafts. Shipbuilders are preparing premises for the primary painting.
Launching of the corvette "Retivy" is scheduled for 2-th quarter of 2019. The transfer of the corvette to the navy must take place in 2020 year.
Severnaya Verf builds five corvettes for the Russian Navy
Fleet
: "Thundering" and "Agile" (project 20385), "Zealous" and "Strict" (project 20380), "Daring" (project 20386). The designer of all corvettes is TsMKB Almaz, a leading developer of combat surface ships of small and medium displacement.