Former Finance Minister Alexei Kudrin, who heads the Center for Strategic Research today, shared his opinion on the main tasks for the future government of Russia. In an article for the newspaper
Kommersant
Kudrin, the prime task of the Cabinet of Ministers, which will be formed after the inauguration of the president, will be a reform of public administration.
Kudrin also noted that the following are important tasks: identifying development priorities and working on them, transparency and predictability of policy.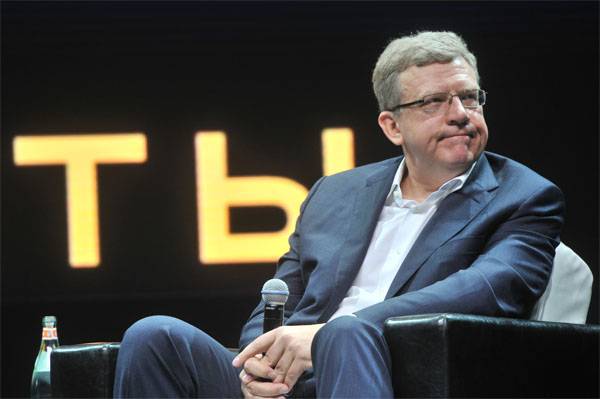 Alexey Kudrin:
Citizens of Russia are waiting for the implementation of the tasks set in the presidential address: making serious and urgent changes in order to improve the well-being of citizens, which is possible only through the achievement of economic growth rates above the average. There is no time to delay: the next election campaign will begin no later than the summer of 2020. So, the future government will have only two years to implement the agenda of changes. Not even a window of opportunity, but a window leaf. During these two years, everything that was postponed over the past years due to the upcoming elections and under various excuses and myths, the main one of which - "these measures are unpopular," should be done.
According to Kudrin, the main fear in Russia is the fear of change. At the same time, the former Minister of Finance notes that phobias should be fought, and the state should start first of all with itself.
Kudrin noted that it is necessary to significantly increase investments in medicine and infrastructure, as well as to move from the influence of the commodity sector of the economy to its digital version with an export orientation.