Large missile boat of the Black Sea
fleet
Shuya will be the first carrier of the new Pantsir-M missile and artillery complex (ZRAK)
News
.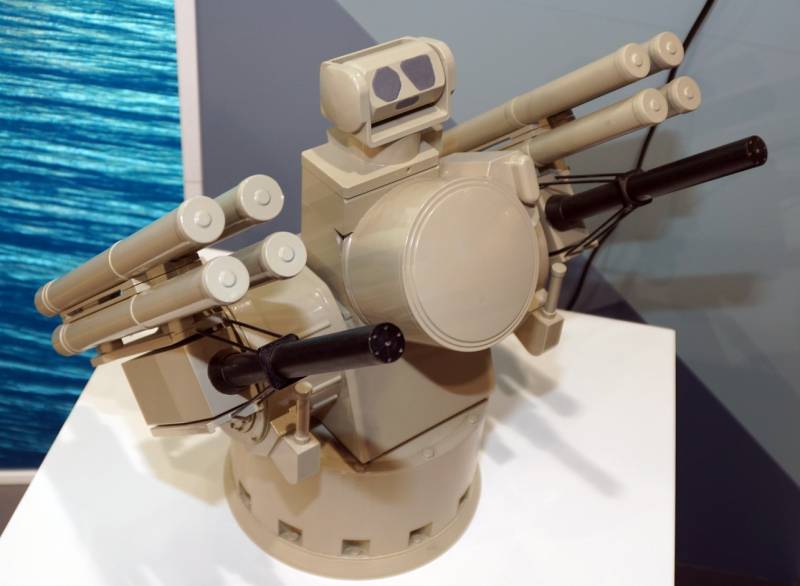 The prototype complex will undergo a full cycle of tests, including missile launches and artillery firing at sea, land and air targets. The installation of the Pantsirya-M has already begun at one of the Crimean enterprises. Trials are scheduled to begin this year.
Pantsir-M was first introduced at the IMMS International Naval Show in St. Petersburg in 2017.
"The sea brother of the past Syrian school of the land" Carapace-C 1 "surpassed the" firstborn "in all respects. The radar of the new complex "sees" targets at a distance of 75 km. The new complex is capable of creating an impenetrable dome over the ship with a radius of 40 km (instead of 20 km at Pantyr-С1) and an altitude of 15 km. ZRAK can simultaneously shoot at four targets flying at speeds of up to one thousand meters per second (3600 km / h), "the article says.
Military historian Dmitry Boltenkov:
Pantsir-M most fully meets all modern threats that Russian ships may encounter at sea. This is an effective protection against supersonic and subsonic anti-ship missiles. It can easily cope with both conventional aircraft and helicopters, as well as with sea and air drones.
Rocket boat "Shuya" was built at the Sredne-Nevsky shipbuilding plant in 1983 year. Its displacement - 495 t, speed - up to 42 nodes. According to the representative of the Ministry of Defense, "the combat module of the complex, the radar station and other equipment will be mounted on supporting pedestals and foundations, where elements of the previous-generation naval SPLM" Kortik "had previously been attached. On the "Shuya" it was dismantled earlier.