The military training ground in Dubrovichy (Ryazan Region) will turn into a multimedia center for holding Aviadarts competitions and demonstration exercises using
aviation
, reported
News
.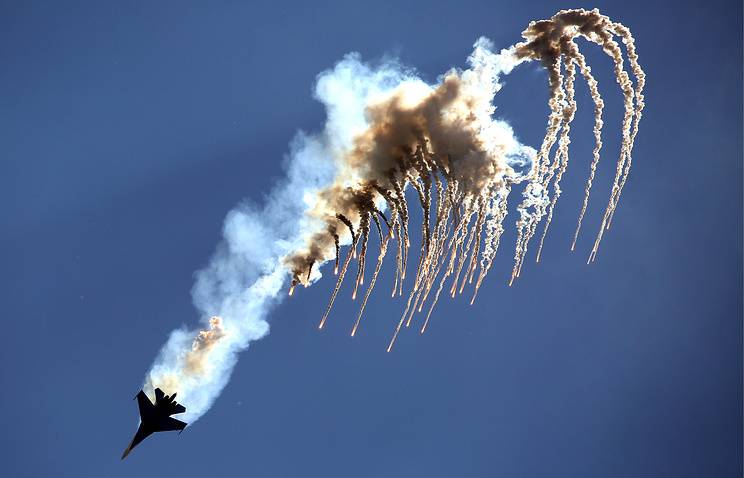 In the Main Committee of the VKS, the newspaper was told that the decision on the deep modernization of the airfield was made last year.
"In the future, it will be possible to use all types of airplanes and helicopters at the range, work out firing from an aircraft cannon, launch missiles, drop bombs in caliber to 500 kg. The main advantage of the object is the "smart" targets created using the developments of the Skolkovo innovation center. They are able to imitate a variety of targets: the airfield, a column of armored vehicles and a conventional enemy vehicle fleet, "the newspaper writes.
The tactical situation at the site will be able to change dynamically, which will complicate the tasks for Aviadarts participants. And the special equipment "will track and analyze in real time the correctness of the maneuvers and the results of the combat work of the pilots".
Indoor stands for spectators, large monitors, to which all the events of the competition will be broadcast, will appear on the ground. The plans - the construction of two observation platforms and hotels.
According to the ex-head of the Federal Aerospace Search and Rescue Directorate at the Ministry of Defense of the Russian Federation (2003 – 2007), Major General Vladimir Popov, modern aircraft polygons make it possible to significantly increase the level of training of pilots.
Previously used primitive dimensional models of military equipment made of wood and tarpaulin or retired copies. Modern polygons have become much more technological, every year new opportunities appear. Today, to create a polygon-target fields using a variety of modern technologies. The realistic situation is achieved using a virtual 3D environment, UAVs and robotic systems are used, some systems designate firing with a lighting and smoke effect. Training tasks for pilots are constantly becoming more complex, today the training target is not much different from the real goal,
told Popov.