US troops are the most effective force in Syria, military analyst Tony Bedren said in an interview with Business Insider. He is convinced that even if supporters of Damascus, including Russia and Iran, decide to jointly attack the American contingent in the region, they will face an inevitable defeat. The material is presented in the translation of InoTV
According to Business Insider, the efforts of the United States led to the almost complete destruction of the territorial sovereignty of the "Islamic state" * (banned in Russia) in Syria. And now about 2 thousand American military keep rich oil fields of the country.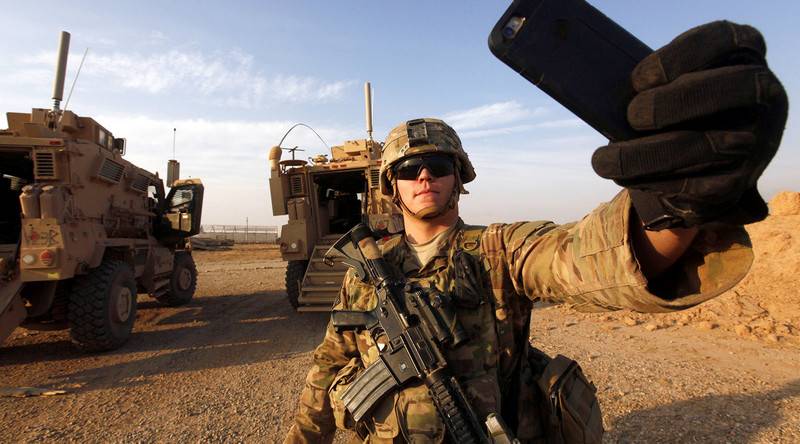 A small American contingent is located in the city of Deir ez-Zor and "holds with iron grip" the local oil fields. This unit even managed to repel the offensive of "hundreds of Russian mercenaries and pro-government forces." As a result, this "large-scale battle ended in a major victory for the United States," says the publication.
Meanwhile, Russia has high-tech systems in Syria, government troops are armed with effective Russian
weapons
, and the Iranian militia units number about 70 thousand people. In theory, all these forces can crush or force out the United States, along with its allies. But in reality, according to experts, supporters of Damascus are waiting for defeat.
They have the opportunity to harm American soldiers, such a probability exists. But if they make such an attempt, they will be completely crushed.
- Tony Bedren, an expert on Syria at the Foundation for the Defense of Democracy (Foundation for Defense of Democracies), told the publication.
According to Badren, even if Russia seeks a direct confrontation with the United States in Syria - which he and other experts strongly doubt - then the pro-government troops will not have any special chances.
In Syria, there are only a few dozen Russian planes, most of which are designed to combat ground targets. At the same time, the United States has several large air bases in the region from which you can launch many vehicles, including the "greatest fighters in the world" - F22, the article emphasizes.
At the moment, the United States announced that they plan to stay in Syria and occupy oil fields, thereby depriving the government of funds for the restoration of the country.
And although America failed to overthrow Assad, or at least significantly reduce the suffering of the Syrian people, she remains extremely capable of defending herself
- concludes Business Insider.