Over the past decades, the world has undergone a transformation and has become multipolar, but Washington should in any case strive for military superiority over other countries, reports
TASS
statement by the head of the Strategic Command (STRATCOM) US Armed Forces John Heiten.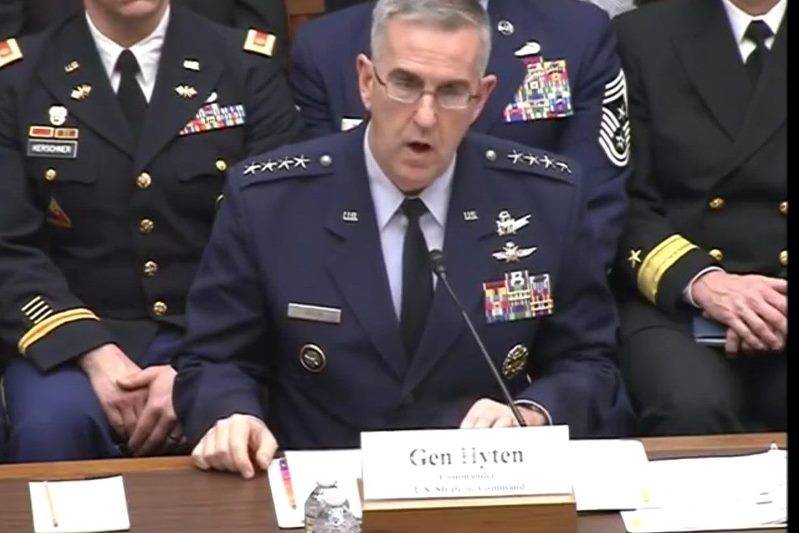 We must look at (nuclear) containment through a new lens. We are no longer determined by the bipolar world of the two superpowers, which simplified our approach to containment. The call of the United States throws many opponents, expanding their potentials. In order to maintain military superiority in this multipolar world, we must think, maneuver, make partners and innovate better than our opponents,
said khaiten.
The United States "remains committed to (maintaining) strategic stability with China and Russia," the tone assured.
At the same time, he noted that "Russia continues to throw challenges that require a steady and decisive concentration of attention."
The steps that Moscow is taking in Eastern Europe, the Middle East, and the Asia-Pacific region are designed to help it achieve the goal of seeing Russia as a global military and diplomatic power,
considers the general.
In his opinion, the new weapons, about which Vladimir Putin spoke in his message to the Federal Assembly, "are aimed at intimidating the United States and ... allies and forcing them to act as Moscow would like".
Touching on the subject of military construction in China, Heiten said that Beijing "aggressively modernizes ... mobile nuclear forces and modifies long-range ballistic missiles so that they can be fitted with separating warheads of individual guidance." Along with this, China "is rapidly developing and testing hypersonic armaments," he added.
The general also stated that the creation of a low-power nuclear warhead in the United States for submarine-launched ballistic missiles and a new sea-based nuclear cruise missile is necessary, including due to the alleged "imbalance between the United States and Russia concerning the tactical nuclear delivery vehicles
weapons
».
Russia now has "at least 11 different platforms for delivering low-yield nuclear warheads, and the US has only one, and this is an airplane," said STRATCOM.