Representative of the Russian Foreign Ministry, Maria Zakharova, commented on the article by the head of the British Foreign Ministry, Boris Johnson, in which he linked the presidential elections in Russia and the poisoning of ex-Colonel of the GRU Sergey Skripal, reports
RIA News
.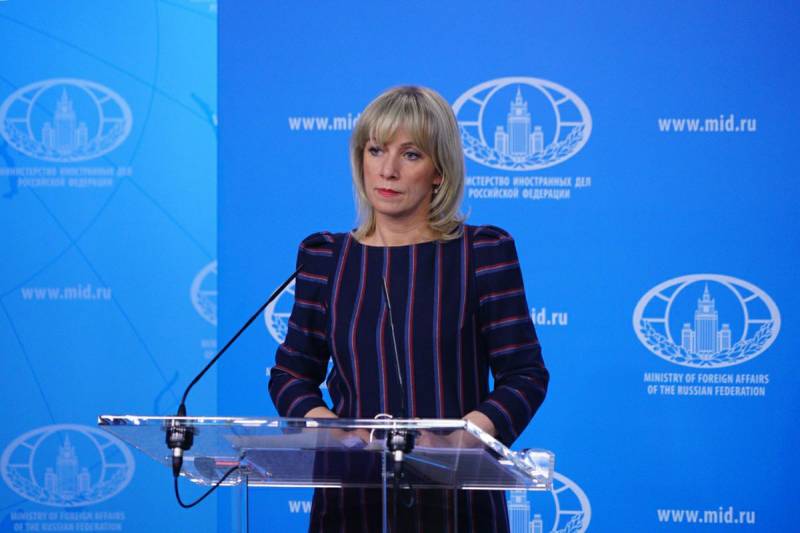 Why do we need a new portion of fakes and attacks in the performance of the "newcomer" of British diplomacy? The answer is obvious - there are no facts, and storming the next seabed, Boris Johnson is trying to save the honor (British Prime Minister) Theresa May, who announced the punishment of the country in the form of expulsion of Russian diplomats not until the end of the investigation, but, in fact, before it begins. Let me remind you that all the information on Salisbury is classified as "top secret",
wrote Zakharova on Facebook.
She suggested that in this way Johnson invented the "motive" of Russia.
The motive was from the UK, from NATO partners. And Russia had no motive. It was not - it means, it is necessary to invent
noted the representative of the Foreign Ministry.
She also noted that in her article, Johnson is trying to "drown out the call from Moscow with a constant siren to provide all the available data on the specified occasion to start working together to investigate the incident," adding that as of March 20, there is "exactly zero - without sticks and commas. "
This article and other heart-rending rudeness as air is necessary for the ruling elite, as Scotland Yard has just said that the investigation will take many months. For many months - just like that, literally. So based on what did Teresa May conclude about Russia's involvement, if the investigation, according to her own police, lasts months? And here is the opinion of the Organization for the Prohibition of Chemical
weapons
published today: a substance analysis (analysis only) will take at least three weeks. Strangely, it took the British government to do this, judging by the first reaction, a couple of hours,
writes Zakharova.
These informational attacks from the official London are explicable - "they started to play, they lied, and they got in," she added.
Recall the ex-Colonel of the GRU Sergey Skripal and his daughter Julia in early March were poisoned by a nerve agent in the British Salisbury. Official London claims that the Russian authorities are involved in the poisoning. Russia denies the charges, calling them unsubstantiated nonsense.