US Senator John McCain, who continues treatment for cancer, commented on Donald Trump's congratulation on Russian President Vladimir Putin with a convincing election victory. For this purpose, a special press release was published on the site of the senator, who has recently actually retired. Of
ARTICLES
:
The President of the United States does not act as the leader of the free world, congratulating dictators on their victory in the rigged elections. In his congratulations, the US President insulted all those Russians who were denied the right to vote in fair and free elections to determine the future of their country.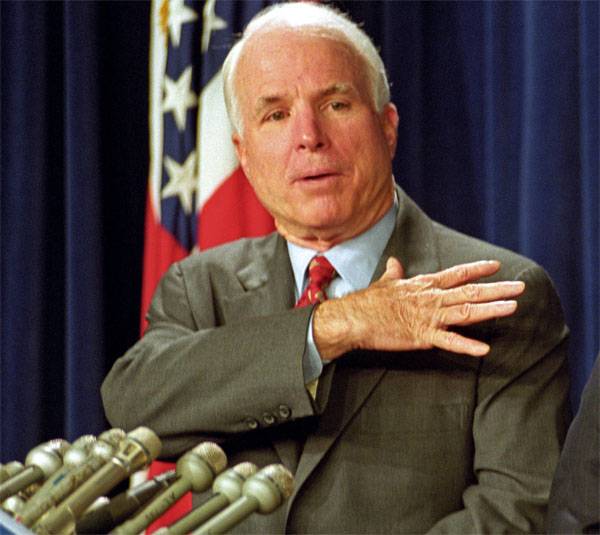 Apparently, Mr. McCain considers "fair and free" elections in the United States, where candidate headquarters "merge" each other, even if they belong to one party (the situation with Bernie Sanders), and where a person for whom a minority of US citizens voted can become president. , but the majority (in "specific weight") of mysterious electors. Perhaps McCain considers the elections of the German chancellor to be "fair and transparent", when less than a third of the citizens who came to the polls vote for her party, but in the end she still holds the post of the actual head of state.
The State Department also commented on the Russian elections, saying that "there were some violations on them". At the same time, American journalists in Moscow, referring to a few cadres with violations at the polling stations, note that it was definitely not necessary for Vladimir Putin to win the election.