OSCE official spokesman for freedom of speech and the media, Arlem Desir, commented on the situation with the rights of journalists in Ukraine. According to the OSCE representative, it is unacceptable that the conflict situation in which Ukraine and other countries find themselves (primarily Russia, as well as Poland and Hungary) eventually spread as pressure from the authorities on the media.
Desir at a meeting with representatives of the National Union of Journalists of Ukraine (quote
«Radio Svoboda»
):
Journalists receive a large number of threats. And these threats must be investigated, and those who threaten must be punished.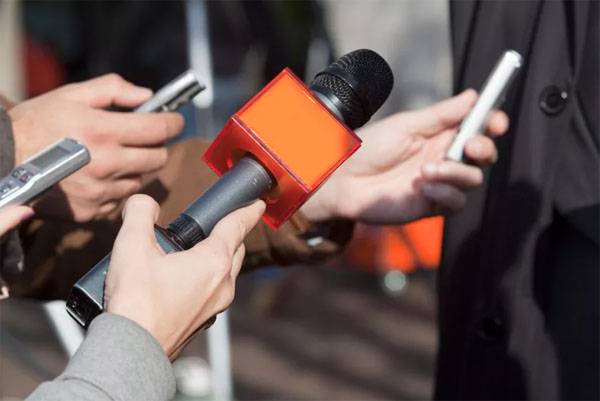 Recall that since 2014, Ukraine has been among the countries of the world in which the work of journalists is associated with the greatest danger. Journalists are not only pressured, but assassinations are being committed. In the conflict zone in the Donbas killed several Russian journalists. In Kiev, a well-known journalist and journalist Oles Buzin was killed, the investigation into the death of which has not yet led to the proper result.
Also in Ukraine, the broadcast of Russian TV channels is blocked, many of which have nothing to do with politics.